Description
Balance your chakras and draw in all the positive vibes playing with crystals, eating gourmet pizza and sippin' on some wine with your tribe. Join us as we create beautiful one-of-a-kind necklace sets while learning jewellery making & wire wrapping basics at Cibo on 17th Avenue.
We are now offering this workshop in a new, customized way. When you register, you will be prompted to choose from different "Design Kits" where you will get to choose 2 necklace designs to make at the workshop.
Grab a pencil & paper
Open the following links to view your options
Choose 1 necklace from Design Kits A (https://www.handsonyyc.com/necklace-design-kits-a)
Choose 1 necklace from Design Kits B (https://www.handsonyyc.com/necklace-design-kits-b)
Record the names of your choices
There are a limited amount of each design option. It is a first come, first serve basis so the sooner your register, the more options you'll have to choose from.
When you arrive at the event, you will receive all of the elements needed to make the design along with instructions in case you miss something, or want to jump ahead (everyone works at different paces). You will also have access to more beads, bobbles, charms and accessories to add to your necklaces.
However, the designs are just guidelines. As always, at Hands-On workshops we encourage you to follow your own creative voice. You can follow the design exactly, or completely do yo' own thang! The options are endless!
You can choose complimentary designs to be worn together or separate. Here is an example of what a necklace set can look like (however, participants will only be making 2 each):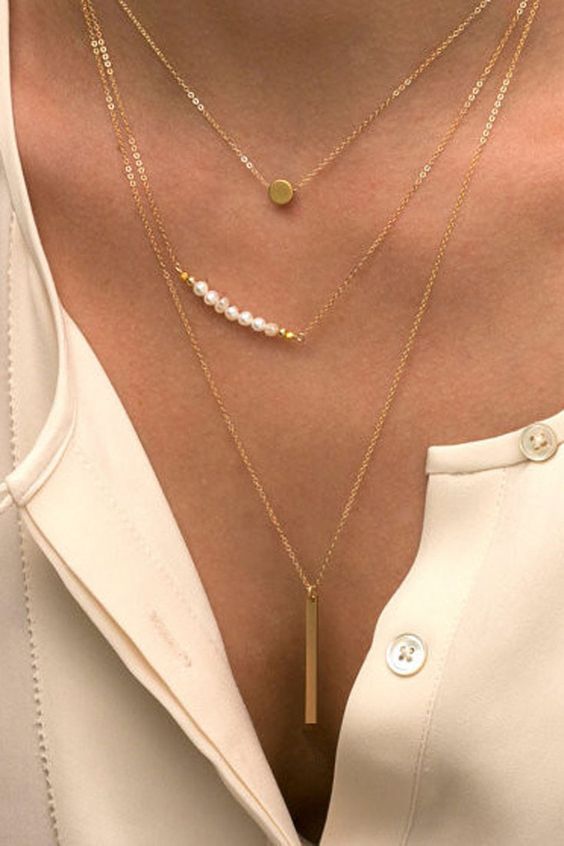 We should probably also mention...
We love making our events a collective night to remember, feel good and FUN! We start every event with a creative exercise and sprinkle some awesome giveaways throughout the night to keep you on your toes. But not only can you have a great time at our workshop, we now offer our attendees the chance to brighten the lives of other women in our province -
Did you know Alberta has one of the highest rates of domestic violence in our country? We came across an amazing local non-profit called Sagesse that is working to provide a "blueprint for change" while offering resources for victims here at home. Sagesse is all about female empowerment, healing, learning and growing. They emphasize "leaning in to vulnerability" to work toward breaking the cycle of domestic violence and we couldn't think of an organization more aligned with our values. A portion of every ticket sold to will be donated to Sagesse to help support women of domestic violence here in Alberta.