CSCE Web Presentation: Prairie Sky Gondola
Event Information
Refund Policy
Contact the organizer to request a refund.
Eventbrite's fee is nonrefundable.
Come join us for a wonderful presentation!
About this Event
Project Profile:
Prairie Sky Gondola is a privately owned company that was born out of the Edmonton Project in March of 2017. With the diligent work of some of Edmonton's most progressive and ambitious city builders, this lofty idea has continued to gain momentum and is now in Phase Two of project development with the City of Edmonton. The vision is to provide a modern-day urban transportation, river valley activation, and tourism experience that will connect communities and empower city builders.
Urban gondolas are increasingly being developed in other countries to supplement traditional transportation methods. Gondolas have been successfully built in Columbia and Bolivia and have drastically reduced commute times in these cities. This presentation will introduce urban gondola systems and their benefits in regards to energy efficiency, environmental footprint, and cost effectiveness.
The Prairie Sky Gondola in Edmonton is proposed to be the first urban gondola in North America. The gondola will connect the two main entertainment and dining districts in Edmonton, downtown and Whyte Avenue, and create a destination in West Rossdale. PSG, DIALOG, EllisDon and Doppelmayr, along with other partners, have worked together to develop an alignment that meaningfully connects and enhances the surrounding areas, while minimizing technical risks. Station footprints were developed with machinery and boarding requirements and differing levels of commercial programming. This presentation will discuss the technical scope of work for the project including the development of the alignment, the conceptual design of stations and towers, and the identification of risks and safety requirements.
Presenters:
Jeffrey Hansen-Carlson, MBA, President and CEO | Prairie Sky Gondola
Jeffrey Hansen-Carlson is Director of Business Development at EllisDon. He began his career in the industry in Vancouver after completing his MBA at Edinburgh Business School in the UK. His career quickly took him to Edmonton.
In short order he founded NAIOP Edmonton, The Edmonton Project, and became the founding president and CEO of Prairie Sky Gondola Inc. Jeffrey is a member of Edmonton Chamber of Commerce Municipal Affairs Committee.
A true passion of Jeffrey's is international development. You will find him in Africa every January and in other far off corners of the globe throughout the year participating in the development and construction of water infrastructure projects.
Jeffrey is a Top 40 Under 40 alumni in the business and growth category for his unique contribution to city building in Edmonton. Since starting his career he has started 11 organizations. It is no wonder he is widely recognized as someone who simply takes action to do good ideas.
Georg Josi, P.Eng, IngDipl, Ph.D. | DIALOG
As an avid skier and hiker, Georg has been fascinated with aerial tramways, gondolas, funiculars and chair lifts since his childhood. Helping realize an urban gondola in his current hometown of Edmonton was an opportunity he could not pass on. The Prairie Sky Gondola exemplifies one of Georg's main passions – bringing together diverse perspectives from clients, planners, engineers, architects and other stakeholders to shape extraordinary projects that meaningfully contribute to the prosperity of our communities and the environment we all share.
With over 20 years of international design experience, he has creatively left a mark on buildings, tunnels, bridges and rail infrastructure projects in Europe and North America. Georg grew up and started his career in Switzerland before moving to Canada in 2006.
Victoria Buffam, E.I.T., MSc. | DIALOG
Victoria joined DIALOG in 2018 after completing her Master's degree in structural engineering. She has worked on a variety of projects doing structural design and contract administration. She is very passionate about her work and brings a fresh perspective to the team.
Victoria has been involved with the Prairie Sky Gondola project since the beginning of Phase One. She has been acting as the project manager for the technical assessment and her energy, positivity and leadership keep the team excited and on track. As a downtown resident and urban commuter, she sees the value in this project and is excited in helping to bring an urban gondola to Edmonton.
Disclaimer: Digital Screenshots could be taken at today's virtual event. By taking part in this event you are granting Canadian Society for Civil Engineering (CSCE) Edmonton Section full rights to use the images resulting from the digital screenshots at this event. This might include (but not limited to), the right to use them in CSCE Edmonton Section's printed and online publicity and social media.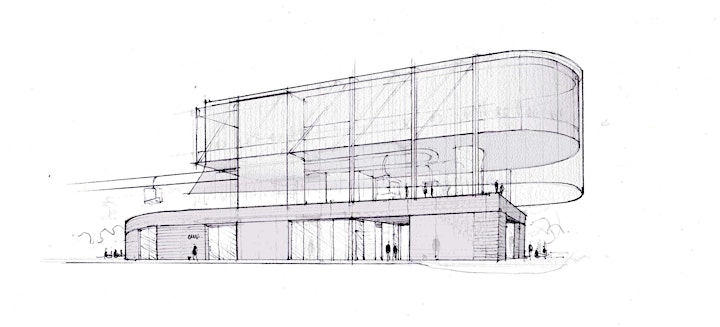 Date and Time
Location
Refund Policy
Contact the organizer to request a refund.
Eventbrite's fee is nonrefundable.