Location
Belgo
501 8 Avenue SW
Calgary, Alberta
Canada
Description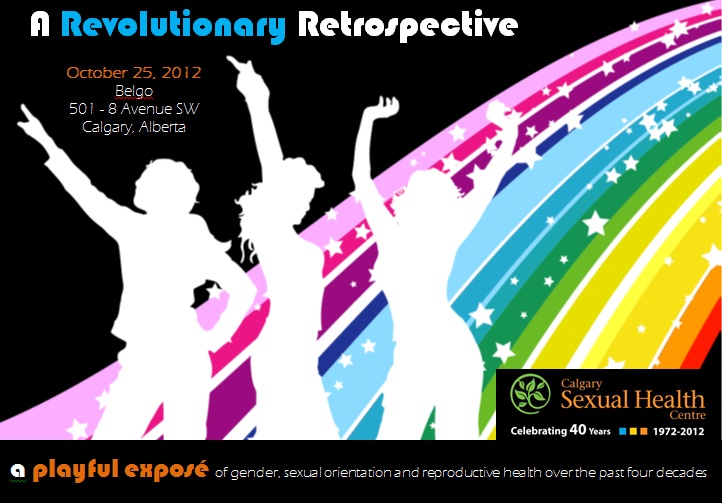 To celebrate four decades of service in Calgary - and to look forward to many more - we will bring together long-time supporters and new friends for a playful and thought-provoking celebration.
With the theme of "A Revolutionary Retrospective", our guests will enjoy a playful exposé of how society's views on gender, sexual orientation and reproductive health has shifted over the past four decades, and how CSHC has responded. The sexual revolution will be played out - and mirrored by the cocktails, music and legends of the times. Then we'll toast our future as we dance the night away at our after-party.
Our silent auction will include a far-out selection of "woodies" (wooden props we use for condom demonstrations) - custom painted by local personalities and a few celebrities that will take our guests by surprise!
October 25, 2012
Belgo
501 - 8 Avenue SW
Calgary, Alberta

Thank you for celebrating with us! To learn more about us, please visit us online at www.calgarysexualhealth.ca.