CSPC Presents: Science Diplomacy in the 21 Century, by Dr Vaughan Turekian
Description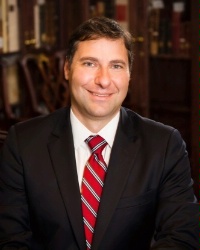 The Canadian Science Policy Centre (CSPC), is pleased to present a breakfast session, remarks by Dr. Vaughn Turekian, Science and Technology Adviser to Secretary of State John Kerry, discussing "The Promises of Science Diplomacy in the 21st Century".
Dr. Turekian's visit comes during a pivotal time as Canada is undergoing fundamental changes in numerous policy directions surrounding international affairs. With Canada's comeback on the world stage, there is great potential for science to play an integral role in the conduct of our foreign affairs. The United States is currently one of the leaders in science diplomacy, and as such, listening to Dr. Turekian will provide a unique opportunity to learn from the best practices of science diplomacy in the US.
Dr. Turekian has significant experience in the area of science diplomacy. He assumed his role as the fifth Science and Technology Adviser to the Secretary of State on September 8, 2015. In this capacity, he advises the Secretary of State and the Under Secretary for Economic Growth, Energy, and the Environment on international environment, science, technology, and health matters affecting the foreign policy of the United States. Dr. Turekian draws upon his extensive policy experience to promote science, technology, and engineering as integral components of U.S. diplomacy.