Description
Cst Robb Costello

Memorial

Oktoberfest
Cst Robb truly loved the Oktoberfest time of year. In his memory and to help raise funds for the Cst Robb Costello Memorial Fund, we are presenting the First Annual Cst Robb Costello Oktoberfest. This will be an Oktoberfest with Robb's twist on it - Don't be surprised to hear Irish Music!
If you want to enjoy the Oktoberfest, tickets are available for $30.00 per ticket. At the event, you will recieve a commemorative stein, 2 beer and a sausage. Additional beer and food will be available onsite for purchase. Stay tuned for the stein reveal in another couple of weeks!
Upgraded ticket options are available. Upgrade your ticket by adding $20.00 or $50.00 for donation to the Cst Robb Costello Memorial Fund. You may also make a donation for any amount of your choosing. (note: tax reciepts will be provided by the Fredericton Community Foundation)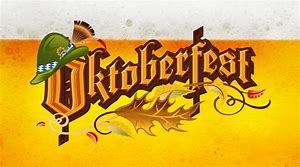 All proceeds from this event will go to the Cst Robb Costello Memorial Fund administered by the Fredericton Community Foundation. The purpose of the fund is to provide scholarships within our community to support both ongoing police training and first responder families in crisis.
Organizer of Cst Robb Costello Memorial Oktoberfest
The Fredericton Craft Beer Festival (FCBF)was launched in 2013. FCBF samples some of the best Beer on the east coast.
FCBF's goal is to promote and showcase the diverse beers that make craft brewing one of the fastest-growing trends in the beverage industry.
FCBF is a 19+ event. FCBF promotes responsible drinking.