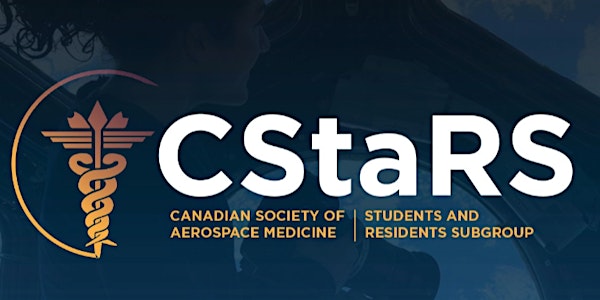 CStaRS Presents Dr. Adam Sirek: Ax-1 Mission
Interested in aerospace medicine and research? You won't want to miss this exciting opportunity to learn from a pioneer in the field!
About this event
Dr. Adam Sirek MD, MSc, CCFP, DABFM, FAsMA, FAAFP is a Fellow of the Aerospace Medical Association and a Fellow of the American Academy of Family Physicians. He holds a Doctorate in Medicine from St. George's University as well as an Honours Bachelor's Degree and a Master's Degree in Human Biology and Physiology from the University of Toronto. He is a faculty member at the Schulich School of Medicine and Dentistry as well as at the Western University Institute for Earth and Space Exploration. Dr. Sirek currently serves as a contractor to the Canadian Armed forces and additionally serves as a reservist pilot and operations officer in support of the Air Cadet Flying program. During the Canadian Space Agency's 2016-2017 Astronaut Recruitment Campaign, Dr. Sirek was a top 17 finalist amongst 3772 applicants. He is a co-founder of Leap Biosystems, a Canadian space company specializing in creating innovative solutions to human space exploration issues which can also be translated to provide cutting edge medical care on Earth.
You will not want to miss Dr. Sirek's talk on the Axiom-1 mission! This mission, launched on April 8th, 2022, was the first completely commercial crewed mission to the International Space Station with a mission duration of 17 days. Three private astronauts were commanded by former NASA astronaut and Axiom Space vice president, Michael Lopez-Alegria, on the mission which made 240 orbits around Earth. During the initiative, the Ax-1 astronauts, one of which was Canadian entrepreneur Mark Pathy, conducted extensive research and STEM outreach. Leap Biosystems was engaged to be the primary science and payload integrators for the Canadian mission. The role of Leap included science selection, preparation, training, and mission support for this historic flight.