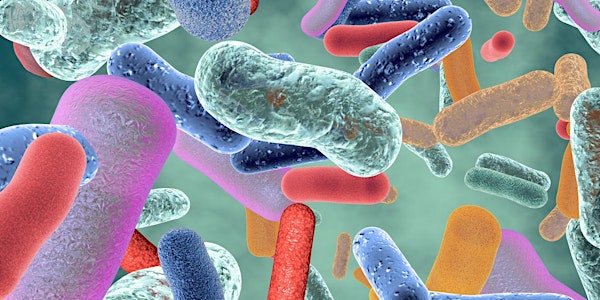 CTAL: Missing Gut Microbes with Dr. Emma Allen-Vercoe
Does the secret of a healthy belly reside in the Venezuelan Amazon? Join us to find out.
About this event
The gut microbiota (the collection of bacteria, fungi and other microbes that live in the human gut) has been increasingly recognized as crucially important to our health. There is evidence that over the last several decades, components of the gut microbiota of people in the industrialized world are going extinct, as a result of lifestyle changes that are not friendly to our microbes. Alarmingly, these extinction events seem to correlate with increasing incidence rates of chronic diseases such as allergy, asthma, diabetes and cancer. We can't go back in time to look at our microbes before the industrial age, but we can study the gut microbiomes of hunter-gatherer groups who live in isolated pockets around the globe and who have had only limited exposure to the developed world. In this talk, I will describe the work my lab is doing to understand the gut microbiomes of the Irokae-teri, a group of Yanomami people who live deep in the Venezuelan Amazon. Have we found our missing microbes?
About our Speaker:
Dr. Emma Allen-Vercoe obtained her BSc (Hons) in Biochemistry from the University of London, and her PhD in Molecular Microbiology through an industrial partnership with Public Health England. Emma started her faculty career at the University of Calgary in 2005, with a Fellow-to-Faculty transition award through CAG/AstraZeneca and CIHR, to study the normal microbes of the human gut. In particular, she was among the few that focused on trying to culture these 'unculturable' microbes in order to better understand their biology. To do this, she developed a model gut system to emulate the conditions of the human gut and allow communities of microbes to grow together, as they do naturally. Emma moved her lab to the University of Guelph in late 2007, and has been a recipient of several Canadian Foundation for Innovation Awards that has allowed her to develop her specialist anaerobic fermentation laboratory further. This has been recently boosted by the award of a Tier 1 Canada Research Chair in Human Gut Microbiome Function and Host Interactions . In 2013, Emma co-founded NuBiyota, a research spin-off company that aims to create therapeutic ecosystems as biologic drugs, on a commercial scale. The research enterprise for this company is also based in Guelph.
Cambridge Third Age Learning (CTAL) is a movement that encourages learning and discovery experiences for those in the "third age"—the stage in one's life beyond full-time employment. By cultivating opportunities for discussion and engaging the expertise of local university professors and community professionals, CTAL supports those who have an intellectual curiosity and an interest in life-long learning.