Description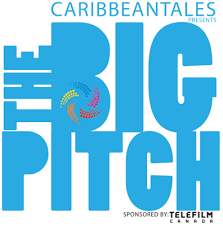 Click
HERE
for a Video Summary of Last Year's Big Pitch event!
Join us on a sunny summer morning for a delicious Caribbean breakfast and the chance to hear what up and coming Caribbean talent are working on. Participants of the renowned CaribbeanTales Incubator program will pitch their pilot ideas to industry entertainment professionals who are actively looking for original international and Canadian content.
This annual pitch competition is fast-paced and exciting, with winners being offered opportunities from acquisition and distribution executives, producers and directors.
Attendees are encouraged to participate, mingle and meet with the participants directly in a friendly, supportive and receptive environment.
Come have a taste of CaribbeanTales, and be witness to dynamic pitches and monetizable content from the Region and its Diaspora.
*This event is free for TIFF pass holders.
Presented by: