Description
*EARLY BIRD Ticket Sales End August 20th!
Featured Screening:
MOVING PARTS directed by Emile Upzcak
After the death of her father, Zhenzhen hires a smuggler to take her to the Caribbean island where her brother, Wei, works in construction. Wei gets her a job at a restaurant, but when the smuggler demands more cash, she is forced into a compromising position. Help comes unexpectedly from Evelyn, who runs an art gallery in the neighbourhood—but the contrast between the dark rooms above the restaurant and the blindingly white gallery calls everyone's innocence into question.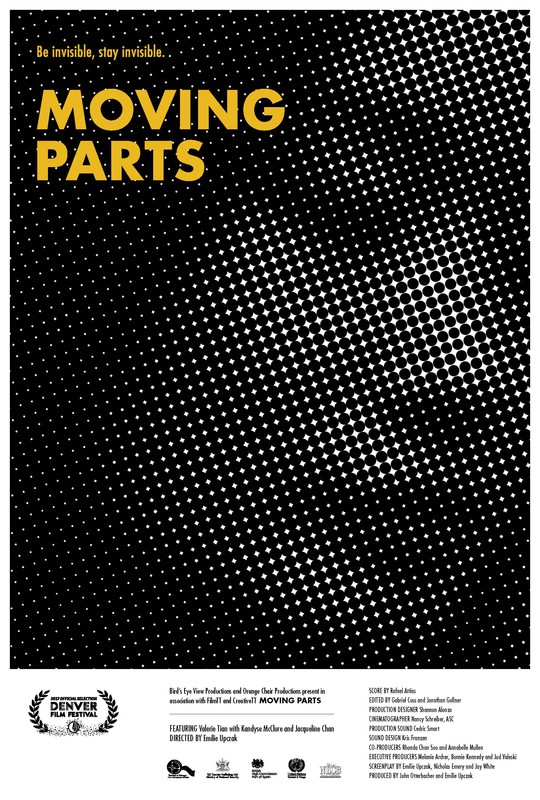 Featured Short Films:
MARCH OF THE MOKOS directed by Kim Johnson (Trinidad & Tobago, 10 min)
An old African ritual, which found expression in Trinidad's traditional Carnival masquerade became a dynamic form of social intervention, a fun hobby and created some of our most spectacular mas kings and queens.
THREE MINUTES directed by Juliette McCawley (Trinidad & Tobago, 13 min)
A loving couple get more than they bargained for while waiting for the results of a pregnancy test.