CTFF2020 Love Regardless: LGBTQ2+ Night ! A collection of the finest Queer Caribbean films.
About this event
*PLEASE NOTE: Screening access for this night is restricted to Canada only.
Featured Short Films:
Zanmi (Nadia Charlery, Martinique, 2019), 10 min
New Year's Day 2019 in Martinique. Like every year at this time, Alex and Samuel share a moment with family and friends. Every year, laughter flies to the rhythm of the champagne bottles opening. Between teasing and good-natured play, who will still be at the table to hear the twelve strokes of midnight?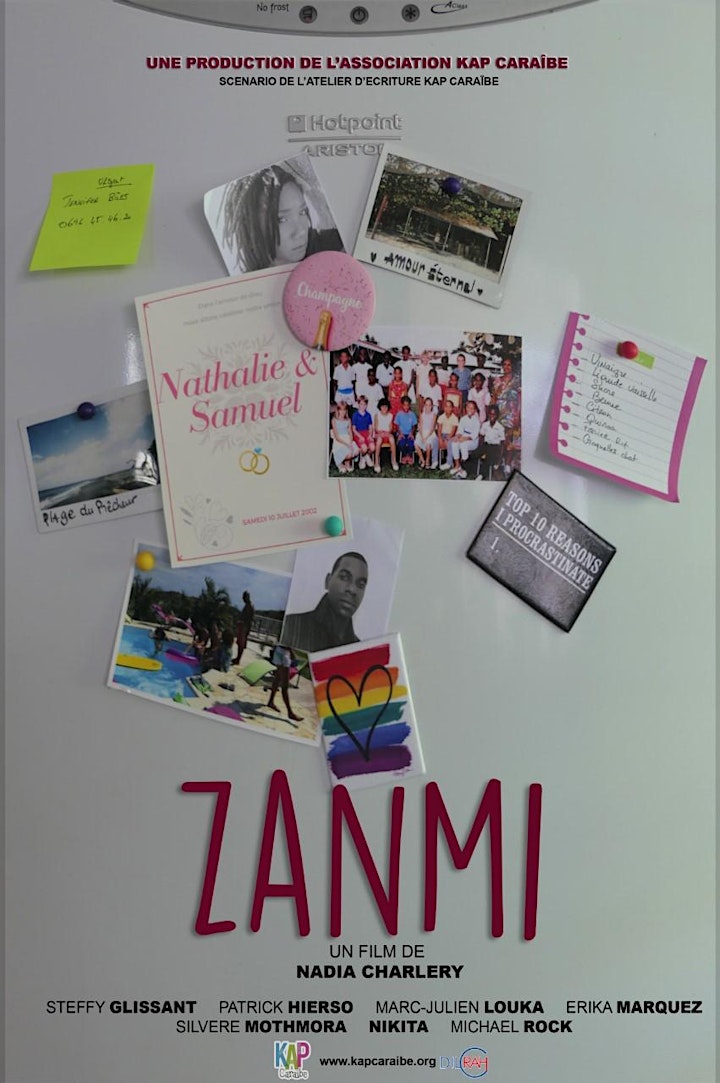 Featured Feature Film
Queer Coolie-tudes (Michelle Mohabeer, Canada, 2019), 96 min
A creative, queer, ethnographic documentary using experimental aesthetics that mirror Caribbean philosopher Edouard Glissant's concept of opacity to reclaim the slur of "coolie". It visualizes the inter-generational lives, histories, identities, familial relations and sexualities of diverse subjects (artists, academics, and activists) from the Queer Indo-Caribbean and Black Diasporas in Canada. It embraces the complexities of Creole (mixed-race) identities, gender/gender-queer identity, age, and mobility portrayed in nuanced ways. It embraces the importance of not accepting erasure.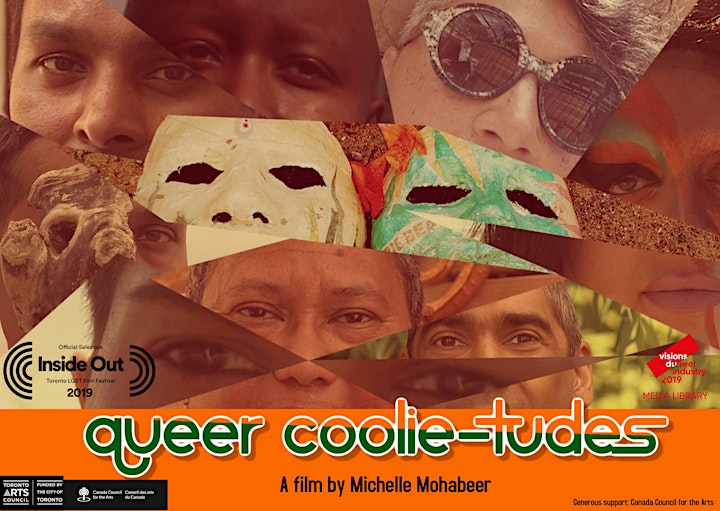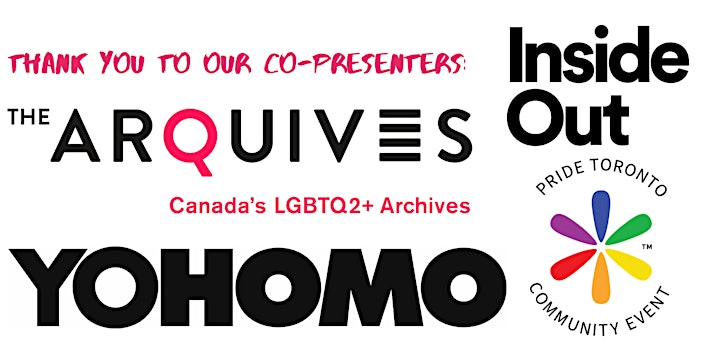 Thank you to our Funders