CaribbeanTales TV Red, White & Comedy Night: A collection of Canadian short films, guaranteed to have you laughing out loud.
About this event
*Please note. This event is available in Canada only
Featured Films:
P!gs
(Chala Hunter, Canada, 2020), 8 min
An absurdist take on one woman's animalistic fantasy during a catering shift from hell.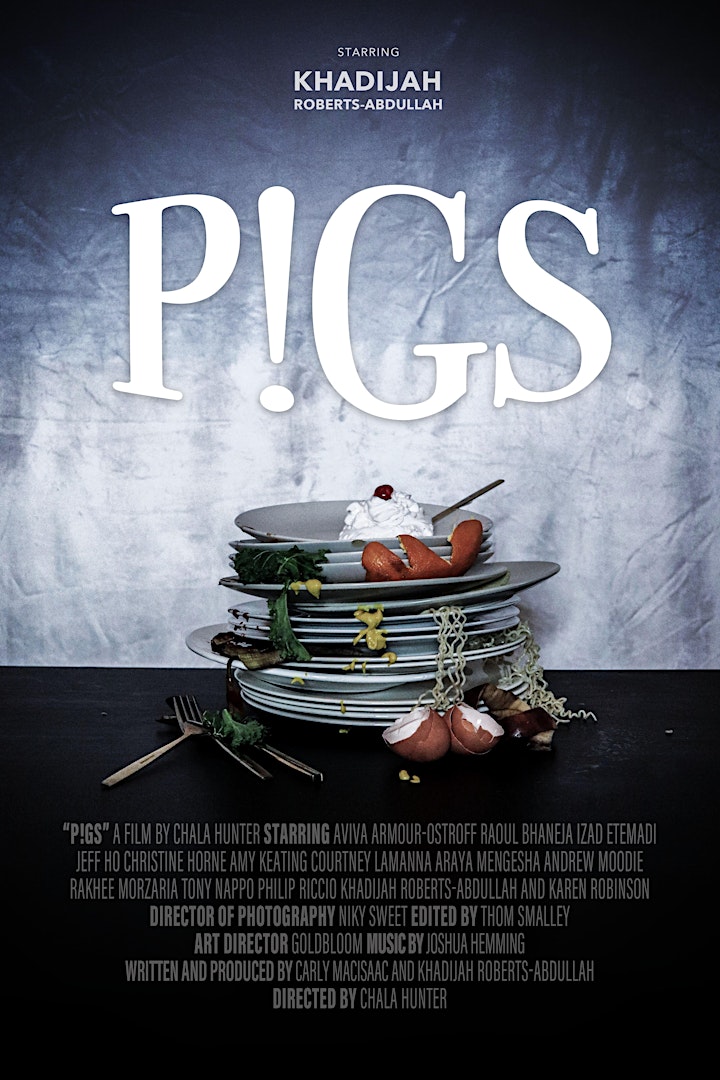 TIPS
(Mercedes Papalia, Canada, 2020), 8 min
A desperate server confronts her disappointed table, a young couple celebrating their Tinder anniversary, after they write a negative review about her service (and hair) online.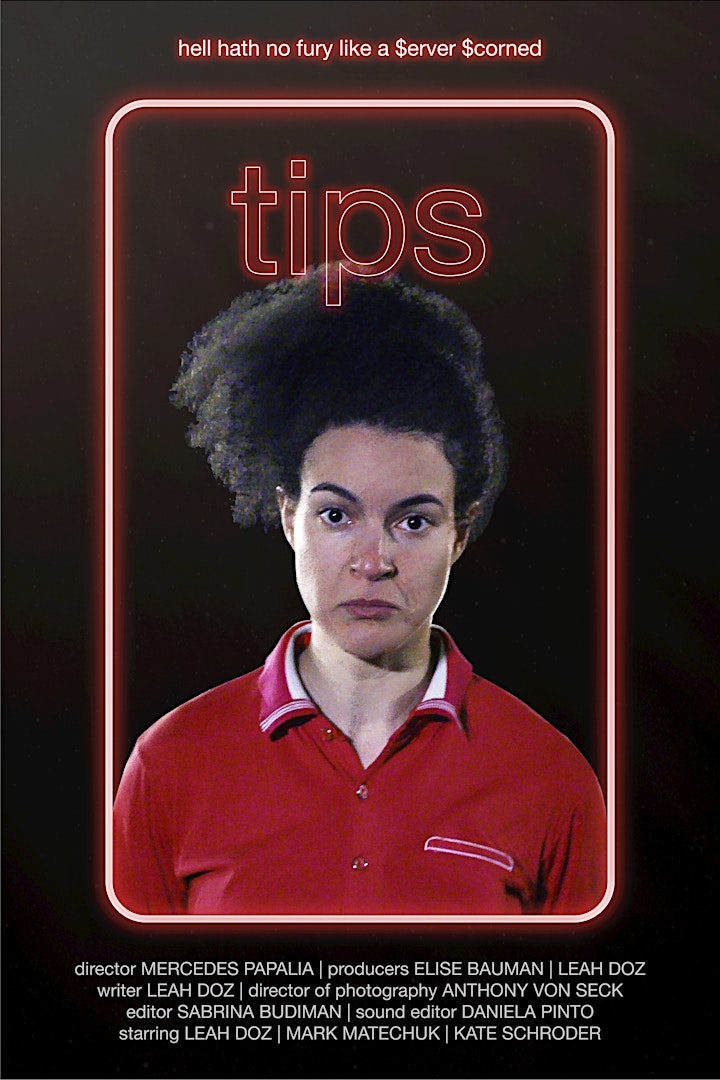 Spawn and Geezer
(Louis Taylor & Karl Jason, Canada, 2019), 22 min
Spawn and Geezer is a satirical, socio-comedic web series that follows a 60+ year-old, contrarian, straight, Black father (Geezer) and his 22 year-old gay, biracial, non-binary identifying, millennial child (Spawn) as they struggle to understand each other, their evolving roles, and the ever shifting world around them.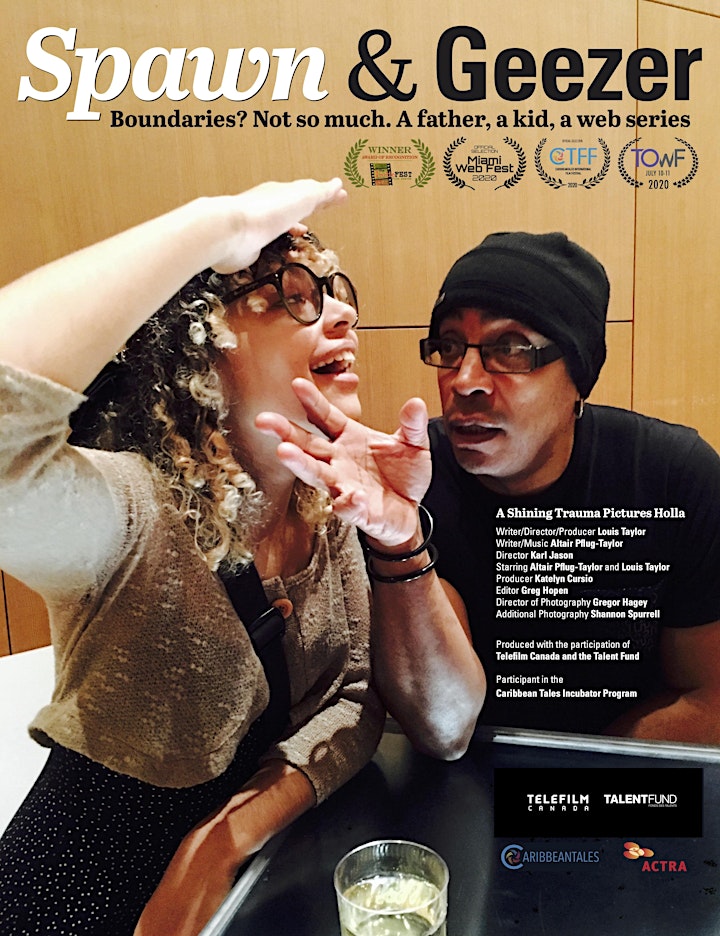 Super Zee
(Nathalie Younglai, Canada, 2018 ), 7 min
Super Zee is an action-comedy web series about a queer Black superhero who swoops in to save her woman crush from the microaggressions at the office.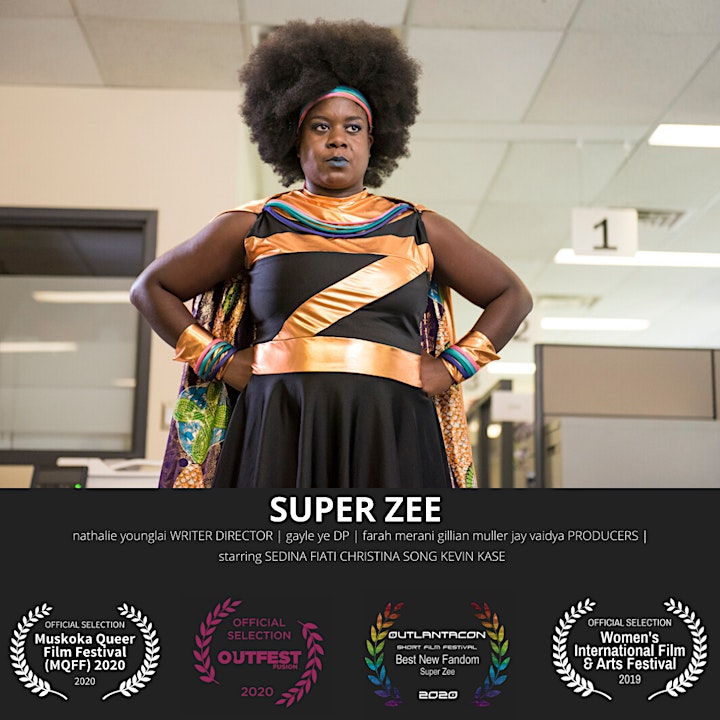 Zeen?
(Calyx Passailaigue, Canada, 2019), 30 min
Chad is a pretentious white Jamaican film director. With his ragtag Caribbean cast and crew, he aims to shoot a highbrow social drama called "Brothers in Babylon".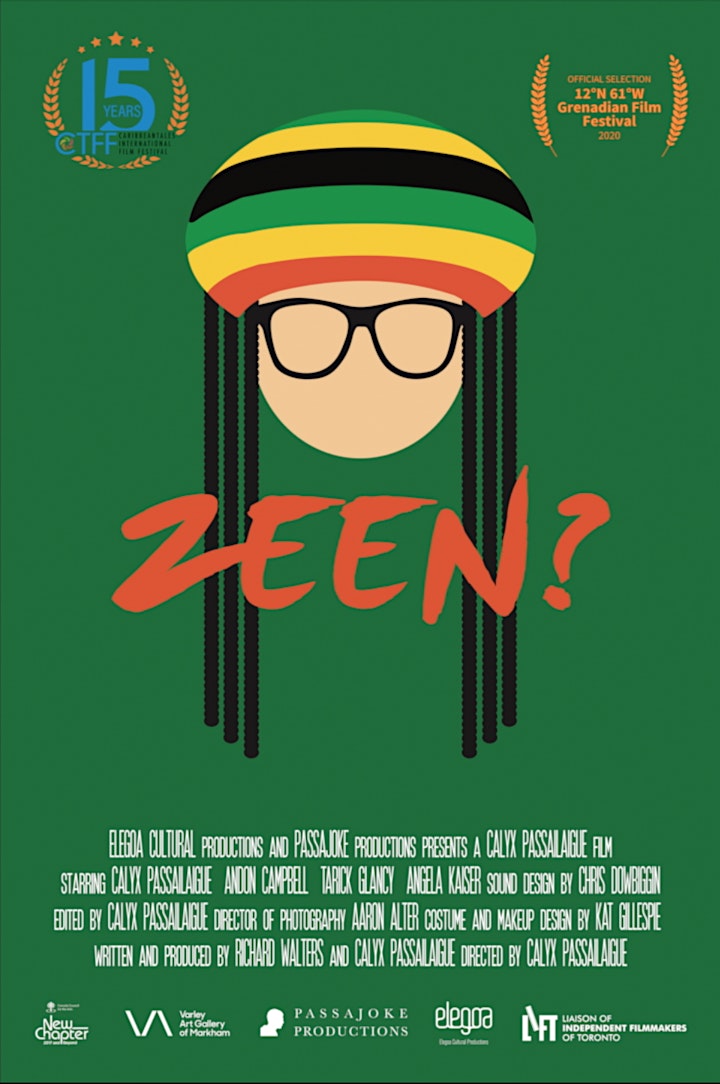 Thank you to our Funders