Description
#CubeLearn is a Lunch & Learn event presented by the Cube in partnership with Lawson Lundell and industry experts in AR/VR/MR.
Join us on Thursday, April 25th, from 12:00-2:00 pm.
The Cube has the mandate to help position Vancouver as a global excellence center for XR technology and is committed to helping current professionals in gaming, VFX, and tech, to sustainably develop their skills and knowledge into VR/AR/MR technologies.
TOPIC OF THE MONTH
Designing for Mixed Reality - by Microsoft
Mixed Reality experiences are powered by environmentally aware computers like HoloLens. These devices make the connection between a user and the space they are in. This fundamental shift to spatial computing requires that we adapt. Designers and engineers need to better understand 3D concepts so that they can take full advantage of an expanded canvas. What should we keep in mind as we approach this new way of building and using applications? What tools and behaviours are most useful in these endeavours? What are some of the common problems in Mixed Reality design? In this session, we'll answer those questions and more through an analysis of the development techniques employed at Microsoft Vancouver in the creation of Dynamics 365 Guides, which enhances learning with step-by-step instructions in real work situations.
SPEAKER
Andy Klein, Mixed Reality Designer, Microsoft

Andy Klein is a real-time graphics professional with over 10 years of experience at Microsoft and Electronic Arts. He is currently focused on mixed reality experience design for Dynamics 365 Guides for HoloLens at Microsoft Vancouver. Andy is the creative lead behind 2016's Destination: Mars at the Kennedy Space Center. A collaboration between Microsoft and NASA, the project is based on the HoloLens-centric scientist tools in use today at NASA's Jet Propulsion Laboratory. Destination: Mars is the world's first public access multi-user HoloLens experience which enables 8 people to simultaneously walk on the surface of Mars, bearing witness to the joy and wonder of untethered 3D exploration of another planet. Andy and his team at Microsoft created 3D holographic captures of Buzz Aldrin and Erisa Hines to act as guides on the journey, providing the public with insight into what cutting edge collaborative interplanetary science looks and feels like with holograms. Andy's past work as VFX Director for EA's Frostbite game engine has uniquely equipped him with vast expertise in the real-time 3D graphics techniques which will power the future of human-machine interaction in our increasingly digital lives.
FOOD / BEVERAGE:
Pizza and drinks are available while quantities last.
PLEASE RSVP noting if you're bringing a +1 or 2.
Other events at the Cube this month:
A warm thank you to our sponsor, Lawson Lundell:

More about the Cube: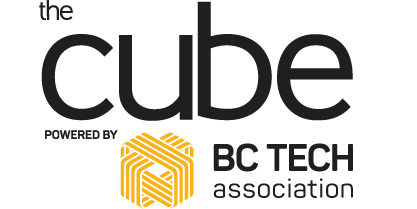 The Cube is 6000 square feet of shared studio space dedicated to building and growing Augmented Reality (AR), Virtual Reality (VR) and Mixed Reality (MR) companies. Located in the heart of Railtown in an 89-year-old heritage building (think brick and beam), you are surrounded by stunning views, industry leaders and game-changers innovating in the AR/VR/MR industry.
If you join the studio space, you'll expand your network and accelerate the growth of your business by getting access to expert advice, workshops, events, programs, education, and potential investment designed specifically to help AR/VR/MR companies succeed.
A warm thank you to our community partners: