Description
Photo Credit: Vancouver VR Community (Melissa Dex Guzman)
#CubeLearn is a Lunch & Learn event presented by the Cube in partnership with industry experts in AR/VR/MR.
Join us on Thursday, October 25th, from 12:00-1:00 pm.

The Cube has the mandate to help position Vancouver as a global excellence center for XR technology and, along with its education committee, the Cube is committed to helping current professionals in big talent pools such as gaming, VFX, and tech, to sustainably develop their skills and knowledge into VR/AR/MR technologies.
TOPIC OF THE MONTH
Design and implementation of hand/object interaction for VR:
Interacting with objects with your hands in VR is key to truly immersive VR experiences but there are a number of design and implementation challenges to tackle to get good results. This talk will discuss grabbing, dropping, throwing, sliding, screwing and other hand based interactions we've implemented for our VR surgical training and the design and implementation lessons we learned along the way. There will be some Unity specific implementation details but most of the content is relevant to any engine.
SPEAKER
Matt Newport - Co-Founder/CTO at OssoVR
Matt is a veteran game developer with over 15 years professional game development experience, both at large companies including EA and THQ, as well as smaller independent studios. He was an early backer of Oculus' Kickstarter campaign. He uses his Psychology degree to create VR experiences with high levels of presence & immersive interactions.
FOOD / BEVERAGE:
Pizza and drinks are available while quantities last.
PLEASE RSVP noting if you're bringing a +1 or 2.
Other events at the Cube this month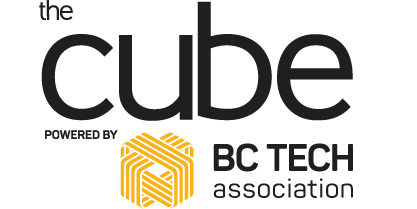 More about the Cube:
The Cube is 6000 square feet of shared studio space dedicated to building and growing Augmented Reality (AR), Virtual Reality (VR) and Mixed Reality (MR) companies. Located in the heart of Railtown in an 89-year-old heritage building (think brick and beam), you are surrounded by stunning views, industry leaders and game-changers innovating in the AR/VR/MR industry.
If you join the studio space, you'll expand your network and accelerate the growth of your business by getting access to expert advice, workshops, events, programs, education, and potential investment designed specifically to help AR/VR/MR companies succeed.
A warm thank you to our community partners: