Description
#CubeLearn is a Lunch & Learn event presented by the Cube in partnership with Lawson Lundell and industry experts in AR/VR/MR.
Join us on Friday, April 12th, from 12:00-1:00 pm.

The Cube has the mandate to help position Vancouver as a global excellence center for XR technology and is committed to helping current professionals in gaming, VFX, and tech, to sustainably develop their skills and knowledge into VR/AR/MR technologies.
TOPIC OF THE MONTH
Making a Magic Wand - by FTSY
Ryan Smith, Founder & CEO of FTSY ('footsy'), will highlight the three barriers to a massively scalable computer vision solution on mobile. If you are building AR/VR/CV platforms, you're going to hit technical and user behaviour risks. Hear about how FTSY has crushed problems and seen #fails in its mission to deploy a magic wand for shopping.
SPEAKER
Ryan Smith, Founder & CEO, FTSY

Ryan is Founder & CEO of FTSY ('footsy') a platform to match people and shoes. His professional passion is at the nexus of delivering outstanding service, processes automation (crushing waste), and unpacking the diamonds in the data. The people, process and technology strengths are supported by an MBA in Entrepreneurship & Innovation, and Physics degree (3D modelling, digital signal processing). Ryan is a lifelong mentee and mentor, speaking at student and professional conferences from physics, CRM and now footwear/retail spaces.
FOOD / BEVERAGE:
Pizza and drinks are available while quantities last.
PLEASE RSVP noting if you're bringing a +1 or 2.
A warm thank you to our sponsor, Lawson Lundell:

More about the Cube: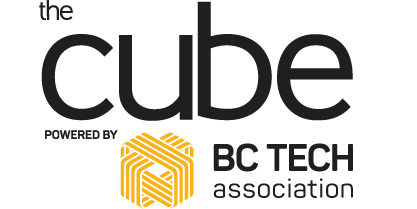 The Cube is 6000 square feet of shared studio space dedicated to building and growing Augmented Reality (AR), Virtual Reality (VR) and Mixed Reality (MR) companies. Located in the heart of Railtown in an 89-year-old heritage building (think brick and beam), you are surrounded by stunning views, industry leaders and game-changers innovating in the AR/VR/MR industry.
If you join the studio space, you'll expand your network and accelerate the growth of your business by getting access to expert advice, workshops, events, programs, education, and potential investment designed specifically to help AR/VR/MR companies succeed.
A warm thank you to our community partners: