Description
#CubeLearn is a Lunch & Learn event presented by the Cube in partnership with industry experts in AR/VR/MR.
This month's #CubeLearn's topic is "Spatially Aware MR using Bridge Engine for Rapid Iteration and Development with US-based Occipital" and it is open to the entire AR/VR Community. (RSVP required)
Join us on Friday, June 22nd from 12:00-1:00 pm.

The Cube has the mandate to make Vancouver a global excellence center for XR technology and, along with its education committee, the Cube is committed to helping current professionals in big talent pools such as gaming, VFX, and tech, to sustainably develop their skills and knowledge into VR/AR/MR technologies.
TOPIC OF THE MONTH
Spatially Aware MR using Bridge Engine for Rapid Iteration and Development:
Bridge Engine makes it simple to author and deploy mind-bending mixed reality experiences to the mobile device you already own. Coupled with Structure Sensor's ability to capture dense 3D meshes of scenes, you can create magical experiences where it's impossible to tell the virtual from the real.
During this event we'll be working with the Bridge Engine. If anyone wants to download it ahead of time Jabob would be happy to do 1 on 1 walkthroughs of the SDK after the talk.

Anyone with lightweight dev or interaction design skills will be able to follow along. General Unity knowledge will definitely help out, but we won't be getting too deep into the code.

SPEAKER
Jacob Ervin - Program Manager at Occipital
Jacob
has been working in mixed and virtual reality for the better part of a decade. It started with webcam-based AR in 2009 and things just escalated from there. These days he can be found working on Occipital's Bridge headset, supporting indi MR/VR projects and rambling on about the intersection of tech and human perception.
FOOD / BEVERAGE:
Pizza and drinks are available while quantities last.
PLEASE RSVP noting if you're bringing a +1 or 2.
Other events at the Cube this month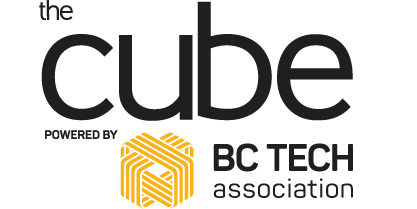 More about the Cube:
The Cube is 6000 square feet of shared studio space dedicated to building and growing Augmented Reality (AR), Virtual Reality (VR) and Mixed Reality (MR) companies. Located in the heart of Railtown in an 89-year-old heritage building (think brick and beam), you are surrounded by stunning views, industry leaders and game-changers innovating in the AR/VR/MR industry.
If you join the studio space, you'll expand your network and accelerate the growth of your business by getting access to expert advice, workshops, events, programs, education, and potential investment designed specifically to help AR/VR/MR companies succeed.
A warm thank you to our community partners: