Description
Photo Credit: Vancouver VR Community (Melissa Dex Guzman)
The #CubeSocial happens every 4th Friday of the month and is open to the entire AR/VR Community. (RSVP required)
We will be playing Beat Saber!!
Join us on Friday, June 22nd from 5 - 7:30 pm.

This is an opportunity for all of us in the AR/VR/MR community to connect, network, and have some fun after work on a Friday. We've invited the tenants at The Cube, the Cube Society Board and all of you! Of course, we'll have the AR/VR gear out for all to play along with some board games.
This month we will have our new tenant, Jacob Ervin, Program Manager at US-based Occipital, showing a few cool Bridge Headset Experiences:
Bridget: An immersive MR experience, featuring the spatially-aware robot BRIDGET.
ARZombi: Zombies are breaking in the door! They're climbing through the window! Fend them off in this immersive MR experience.
Aloft: You find that the room you're in is floating gently above the clouds....
FOOD / BEVERAGE:
We'll have light snacks, beer and wine available while quantities last.
PLEASE RSVP noting if you're bringing a +1 or 2.
Other events at the Cube this month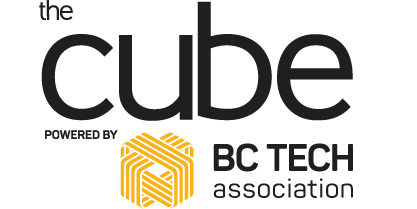 More about the Cube:
The Cube is 6000 square feet of shared studio space dedicated to building and growing Augmented Reality (AR), Virtual Reality (VR) and Mixed Reality (MR) companies. Located in the heart of Railtown in an 89-year-old heritage building (think brick and beam), you are surrounded by stunning views, industry leaders and game-changers innovating in the AR/VR/MR industry.
If you join the studio space, you'll expand your network and accelerate the growth of your business by getting access to expert advice, workshops, events, programs, education, and potential investment designed specifically to help AR/VR/MR companies succeed.
A warm thank you to our community partners: