Description
When women get involved in the political process communities change. Join us for an evening of information, wisdom sharing, connection and action. Discover how you can get involved and be a part of cultivating change in the Peterborough region!

LET"S BE THE CHANGE!

Cultivating Change is a free event designed by a group of women who want to encourage Peterborough's women to think more about politics. The goal is to inspire others to get involved in local issues that matter to them and their families and understand the change that can happen when women work together. This non-partisan event will take place on Thursday April 26 from 5:30 p.m. to 9:00 p.m. at The Ashburnham Reception Centre (840 Armour Road, Peterborough).

All are welcome to attend this event, which will include light food and refreshments, a moderated panel discussion with special guests, information session on the upcoming elections, and time for sharing experiences and networking.
The moderated panel will provide attendees with insights into the lives of inspiring local women who have made a difference by their past political involvement and include an experienced politician, a campaign organizer and a former municipal candidate. The panel is:
• Mary Smith - Mayor of Selwyn Township and Deputy Warden of the County of Peterborough
• Lauren Hunter - Laridae Communications / political organizer and consultant
• Gail Moorhouse - former municipal candidate, Cambridge City Council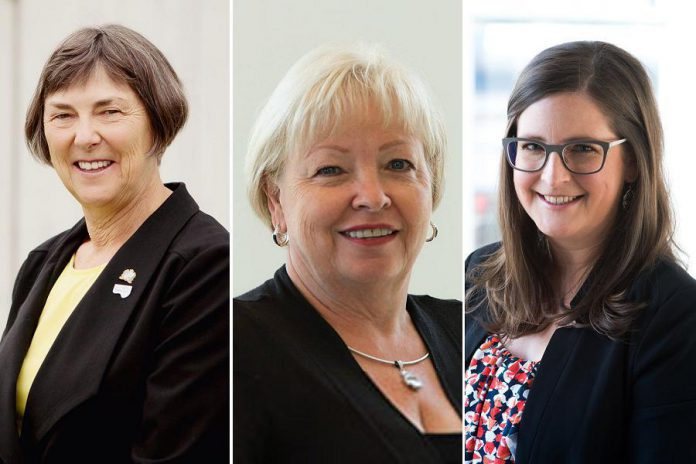 The evening will include discussions and Q&A with the panel, information on campaign organization, networking and experience sharing.
Evening Agenda
5:30-6:30 Doors open, food and networking
6:30-8:30 Program which will include panel discussion, info sharing and Q&A
8:30-9:00 Wrap up and Networking.
All are welcome to attend, the event is free.
This non-partisan community-led initiative has been organized by a group of professional women who are working to encourage discussion, dialogue and involvement in politics while seeking gender equity. The group came together under the organization and inspiration of Gail Moorhouse. Cultivating Change members seek to promote education, wisdom sharing, connection and action. The organizing group is:
• Jocasta Boone (Director, Resonance Centre and Publisher, Electric City Magazine)
• Devon Girard (former political advisor)
• Gail Moorhouse (former council candidate)
• Louise Racine (Founder, Thirteen Moons and Peterborough International Women's Day Conference)
• Jeannine Taylor (Founder/Publisher kawarthaNOW.com)
• Heather Watson (Founder and CEO, acorn30)
• Lynn Zimmer (Executive Director, YWCA Peterborough Haliburton)