A 90-minute video call to cultivate community, practice relational presencing, and experience and learn the hosting arts.
About this event
A Bit of Summer Fun Borrowing from SpoonRooms
Our bi-weekly Cultivating Community calls continue this Friday at 10:00 AM EDT. If you have joined one of these calls even twice, you might very well have met Sam Moon. Sam has been a steady presence in our calls and as it turns out he visits other places too. Among them are Camerados SpoonRooms. He's spoke of them often, and a few visitors from that community drop into our calls from time to time. So, we thought this coming Friday we'd have a little fun and contemplate life by way of spoons. Our notion is to conjure up some Art Hive-esque time to adorn a wooden spoon with a little contemplative and connective guidance along the way.
WHAT YOU'LL NEED: Consider bringing a wooden spoon, or other some such implement, and what supplies as might serve you well in turning it into a character ... markers, yarn, glue, paint. Imagine your spoon is soon to have a face and maybe even find itself adorned in a way that suits your mood. Bring what you can find to get the job done. Or, bring a mitt full of spoons that might suit various moods and moments. You might be surprised how many different kinds of spoons you have.
If it sounds a bit silly, well, great. It'll be silly and sound all at once. We'll do our best to guide, as we always do, us along a journey into closer community. Sam's bridging a space between this and other communities so he'll be there to ambassador the blend! You can learn more about Camerados, from whom we will take inspiration, here.
We hope you will join us! Old hands and newcomers alike are heartily welcome!
There is no cost to join this call.
We look forward to seeing you Friday, July 23, at 10:00 AM EDT.
BE SURE TO CHECK YOUR TIME ZONE using this online converter.
You MUST REGISTER to receive the link to this call.
If you choose to join us please:
Arrive several minutes early and ensure your mic and camera are connected and working properly prior to the start time.
Be open to being present to others
Come prepared to share your stories and gifts
These commitments will offer us the best chance possible cultivating resonance and community between us.
If you can only attend for part of the call it is far better to join us on time for the beginning and leave early than to arrive after the call has started.
If you have any questions, write to events@axiomnews.com.
This call is held by video conference and will be recorded. You can opt out of using video or having your image or voice appearing in public circulation. Details about this will be presented at the beginning of the call. Alternatively, if you would like to enquire privately about this, please write to peter@axiomnews.com.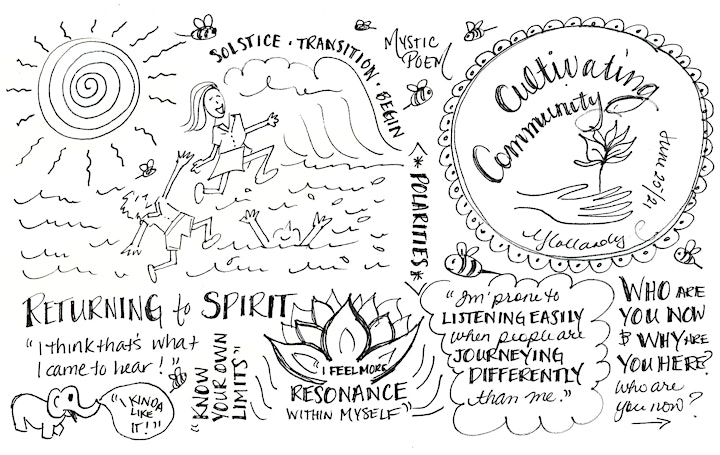 Organizer of Cultivating Community