Join esteemed dharma teacher Tuere Sala for this exploration of powerful meditation practices.
About this event
Cultivation of a strong inner core is essential for People of Colour attempting to navigate through this present world while maintaining a connection with the Dhamma. This online offering is a 4-week class for People of Colour interested in learning the practice of Insight Dialogue, or those practitioners experienced in Insight Dialogue who are interested in deepening their practice skills. Insight Dialogue is a relational meditative practice that brings together meditative awareness, the wisdom of Buddha's teachings, and our natural human capacity for relatedness. When practiced together, these three qualities develop deep concentration and embodiment, both of which are at the heart of inner strength.
This class will meet on 4 Tuesdays starting on May 3, on Zoom. The Zoom link will be shared with you after registration. Please commit to attending all sessions.
Please register for this class only if you self-identify as Black, Indigenous, and/or a Person of Colour. Everyone is invited to practice with Tuere at her weekend retreat in Vancouver in July; details here.
Nobody turned away for lack of funds. Questions? Email rachel@bcims.org.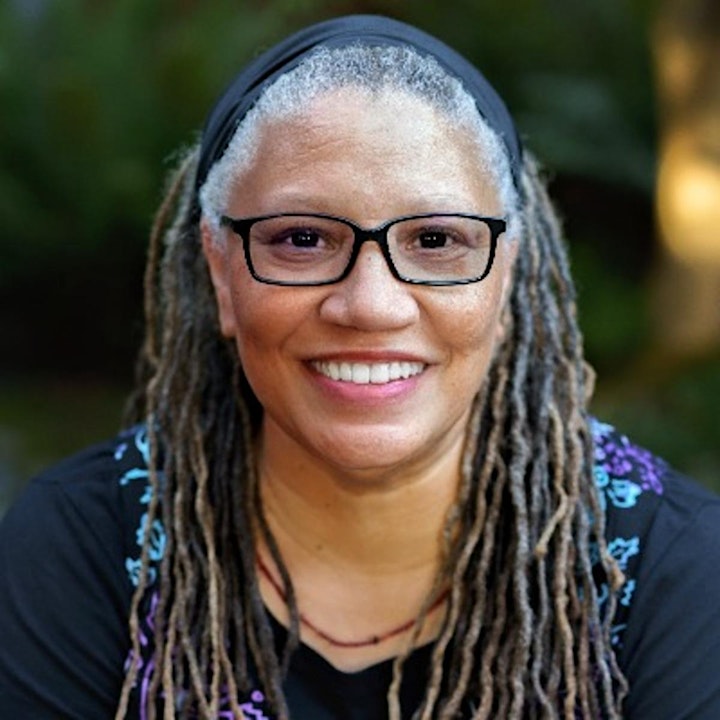 Tuere Sala is a Guiding Teacher at Seattle Insight Meditation Society and the founding teacher of the Capitol Hill Meditation Group. She is a retired prosecuting attorney who has practiced Vipassana meditation for over 30 years. Tuere believes that urban meditation is the foundation for today's practitioner's path to liberation. She is inspired by bringing the Dharma to nontraditional places and is a strong advocate for practitioners living with high stress, past trauma and difficulties sitting still. Tuere has been teaching since 2010 and has a long history of assisting others in establishing and maintaining a daily practice. Learn more about Tuere here.