Cultivating Presence: A Weekend Retreat of Mindful Drumming, Photography and Meditation

Saturday, 19 October 2013 at 10:00 AM

-

Sunday, 20 October 2013 at 4:00 PM (EDT)
Event Details

  Cultivating Presence:
  A Weekend Retreat of Mindful Drumming   Photography and Meditation
      New Dates and Rate Information            
Saturday, Oct. 19th, 2013: 10:00 a.m. - 5:00 p.m.
 Sunday, Oct. 20th, 2013: 10:00 a.m. - 4:00 p.m.
Location: Beaver Valley in Grey Highlands - Northeast of Flesherton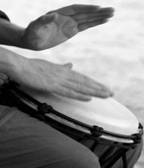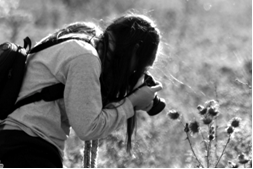 This retreat offers innovative tools to cultivate therapeutic presence, a foundational aspect to effective therapy and healthy living.  In addition to the mental and physical health benefits, everyday mindfulness naturally encourages self-acceptance, self-care and self-honesty. Drumming increases vitality, connection, integration and enhances positive relationships.  Photography, practiced as mindful seeing, promotes attention, perception of new perspectives and flexible responsiveness to ourselves and to others.  With these practices we can develop new ways to deepen our listening and relating while feeling energized, calm and centred.  With self-care comes an enhanced energy and capacity to feel connected with and to care compasionately for others.
 IDEAL FOR PEOPLE AT A BEGINNER OR EXPERIENCED LEVEL OF PRACTICE WITH MEDITATION, DRUMMING OR PHOTOGRAPHY
        New Rate: $345            
New Early Registration Rate:  $295 if registered and paid by Sept. 28th, 2013
For further information or registration please contact:
Dr. Shari Geller - (416) 780-1791 x228  (www.sharigeller.ca)

or
Camilla at trmworkshops@gmail.com
About the Facilitators: 
Dr. Shari Geller is a clinical psychologist, author, and developer of the Therapeutic Rhythm and Mindfulness (TRM) program.  With over twenty years experience weaving psychology and mindfulness, Shari co-authored the book entitled Therapeutic presence: A mindful approach to effective therapy.  She has a private practice in Toronto and Grey County and serves on the teaching faculty at York University and University of Toronto.

Dr. M. Lee Freedmanis psychiatrist, photographer, and mindfulness teacher with 30 years experience in private practice.  She has discovered the healing potential of photography with its opportunities for personal and spiritual growth, enriched interpersonal connectedness and self-expression and enhanced attention regulation and effectively integrates this into her clinical practice.
.

What others have said about Shari's and Lee's
Mindful Drumming and Photography Workshop:

 

"The workshop was a pretty unique and exciting experience for me."

 

 

"Incredible"

 

"(The) experience of various sounds helping me be more in touch with myself, and to "stay with myself" moment by moment."

 

 "I'm still thinking about the workshop every day.  I'm making a bigger effort to be mindful. "


 

 

" (An) experience of fun and playfulness and enjoyment throughout the whole workshop, while also experiencing community with others and a deepening and healing within myself."

 
 

 

" (The) photography process helped me notice much more of the "right now"; to see what I would otherwise have completely "not seen"; to experience "being very present" and feeling "oneness" with what I was observing
When & Where

Beaver Valley
Flesherton, Ontario
Address Line 2
Postal Code


Saturday, 19 October 2013 at 10:00 AM

-

Sunday, 20 October 2013 at 4:00 PM (EDT)
Add to my calendar
Organizer
Dr. Christopher Germer, Ph.D.,
C. Psych., is a clinical psychologist and lecturer on psychiatry (part-time) at Harvard Medical School. He is a co-developer of the Mindful Self-Compassion (MSC) program, author of The Mindful Path to Self-Compassion, and co-editor of Mindfulness and Psychotherapy, and Wisdom and Compassion in Psychotherapy.  Dr. Germer is a founding faculty member of the Institute for Meditation and Psychotherapy as well as the Center for Mindfulness and Compassion, Cambridge Health Alliance, Harvard Medical School. http://chrisgermer.com
Dr. Shari Geller, Ph.D., C. Psych., is an author, teacher, and clinical psychologist. She is the founder of the Therapeutic Rhythm and Mindfulness Program.  Her publications include her recent book:  A Practical Guide for Cultivating Therapeutic Presence and Therapeutic Presence: A Mindful Approach to Effective Therapy co-authored with Leslie Greenberg. Dr. Geller serves on the teaching faculty in Health Psychology at York University and for the Applied Mindfulness Meditation (AMM) program at University of Toronto and is Adjunct Professor in the Faculty of Music at the University of Toronto, in association with Music and Health Research Collaboratory (MaHRC). She is the co-director of the Centre for MindBody Health (CMBH), in Toronto, Canada.  http://www.sharigeller.ca