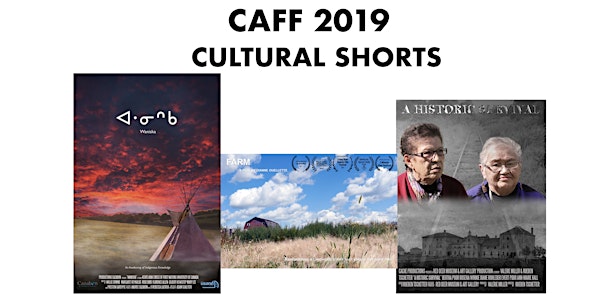 CULTURAL SHORTS
When and where
Location
Carnival Cinemas 5402 47 Street Red Deer, AB T4N 6Z4 Canada
Description
Farm: Short Documentary
Growing up in Saskatchewan I spent many summer days on the farm. This short film reflects on a childhood memory that stands out over time.
Dianne Ouellette is an Independent Métis film/video-maker who holds both a BFA in Film and Video and a BA in Theatre from the University of Regina. Dianne is presently pursuing her MFA in Media Production while working full time at the University of Regina. Dianne has completed a diversity of film and video projects over many years. She has worked in a variety of positions in the film industry as a producer, writer, director, cinematographer, videographer, photographer, narrator and editor.
A Historic Survival: Short Documentary
The story of local Red Deer community kokums Bertha Poor and Rosina Winnie as they remember their survival of residential school in northern Saskatchewan.
Filmmaker's Statement:
A Historic Survival is a powerful short film inspired by a talk from Senator Murray Sinclair, commissioner of the TRC, at Red Deer College in March 2016 shortly after the publication of the TRC report. A Historic Survival is informed by a history that Canada is reconciling, or attempting to reconcile with. This film checks several calls to action mentioned in the TRC report.
This film is an example of recommendations 84, 85 and 86, which call upon the media to help with reconciliation.
Director: Rueben Tschetter
Waniska: Short Documentary
In an extraordinary display of resilience, a group of Elders out on the land address the importance of Indigenous knowledge. These residential school Survivors shine a light on a future where this traditional knowledge system may be called upon to assist humanity.
Filmed in the fields and forests of First Nations lands across Saskatchewan, Waniska was envisioned and directed by the Elder's Circle of the First Nations University of Canada with participation from students.
Waniska means 'to awaken' in Cree.
Director: Andrée Cazabon