Description
One of the Bay of Quinte's most signature food and beverage destinations, Signal Brewery will play host to the 2018 Cultural Summit brought to you by the Cities of Belleville and Quinte West as well as Hastings County.
The Cultural Summit is intended to convene people from the local arts, media, government and business community and discuss ways that culture can be an economic driver.
Keynote Bio:
Greg Tehven, (http://gregfromfargo.com/) the Executive Director of Emerging Prairie. Emerging Prairie, based in Fargo, North Dakota, has a mission to connect and celebrate entrepreneurs, artists and creators, specifically in the high technology space. Greg has taught as an Adjunct Professor at Concordia College on Social Entrepreneurship in Bangalore, India and at the University of Minnesota in their Leadership Minor program. Greg's current activities include co-organizing 1 Million Cups Fargo, Startup Weekend Fargo and curating TEDxFargo. He has been published on Forbes.com, Fortune, Entrepreneur Magazine, TED.com, and various other publications and given keynotes across the USA. Greg is originally from West Fargo, ND and earned his undergraduate degree from the University of Minnesota's Carlson School of Management. He completed an Executive Education course on Social Entrepreneurship from Stanford's Graduate School of Business.
Master of Ceremonies Bio:
Receive a little laughter for the soul...and some candy for the eye! Timmy always satisfies and is simply...Classic! Since being featured as an "All-Star" on the 2007 "Comedy Tournament" CD Timmy Boyle, having established himself as one of the fresh "must see" stars of comedy, has received rave reviews for his unique comedy styling, as emcee or headline act, at various events in Canada & the U.S. With comedic influences such as Bob Newhart & Jack Benny, Timmy strives for a "classic" experience. While rocking the suit and nursing a glass of orange juice, Timmy kicks it old school as he shares his hilarious perspective of himself and the world around him with a unique blend of casual story-telling and passionate commentary that has brought laughter to audiences on both sides of the border. Even before his 2009 launching of "Up Standing Comedy", Timmy had already been establishing himself as a comedic force while performing on multiple Canada-wide tours. Since then, he has taken his impeccable wit and laid-back charm to churches, corporate functions, conferences, camps, schools & theatres across North America. Timmy has hosted UCB Canada's "Rise & Shine" morning show, been heard on the syndicated U.S. radio program "The Daren Streblow Comedy Show" and appeared on JUCE TV & YES TV as a finalist on the reality TV show "Comedy Tournament II". As an awardwinning writer, Timmy has been a regular performer & workshop presenter at Faithwriters' Conferences and in 2014 celebrated the release of his first book "Inside Timmy's Mind". Most recently, Timmy was a featured performer on the Nationwide "Date Night Comedy Tour" & can be seen regularly across Ontario as founder & host of "The Circuit": Canada's first clean comedy circuit. Committed to providing high-quality comedy experiences without the rude & crude, Timmy's live show is designed for all...regardless of age, race, gender or even religious belief. Give the gift of laughter to your community today
Lead Sponsor: Signal Brewery
Tentative Agenda Below;
3:30pm Registration opens and Brewery Tours begin
4-5pm Networking (indoor/outdoor patio) and Signal Beer samples
5pm Opening Remarks, Timmy Boyle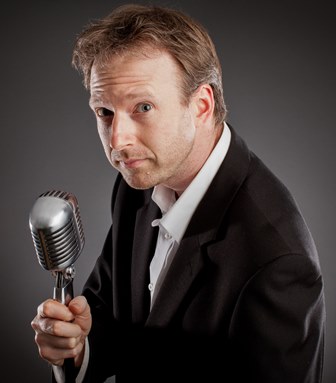 5:15pm Tweed and Company Theatre https://tweedandcompany.com/ "Hastings" the Musical

5:30pm Panel discussion with three creative groups/businesses (TBA)
6:15pm Keynote Speaker, Greg Tehvan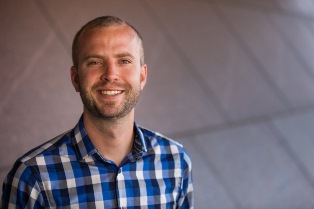 7:00pm Closing remarks, welcome to stay and network