OKA presents Culture Criminals Virtual Parinde Concert for COVID-19 Relief Efforts. Please donate to SEWA International to help India.
About this event
Ontario Konkani Association (OKA) & it's popular music band 'Culture Criminals' presents 'Parinde' a virtual benefit fundraiser concert in support of Covid-19 Relief efforts in India through the charitable organization SEWA Canada International Aid Inc. This is a free event and everyone is welcome to attend.
Escape for a night of Bollywood music with the Culture Criminals, featuring an all-star lineup with electric vocals and the full band playing an amazing fusion of Western and Indian instruments. Come enjoy a concert with a glittering selection of golden oldies and the hippest new Bollywood songs by our own Amchi artists in the US and Canada. Featuring a dance performance by the Nritya Tarang led by Shanta Chikarmane and music videos by Neena Mallebennur that will transport you to another world.
We have created a 'Covid-19 Relief Fundraiser for SEWA Canada' on Facebook. Please use this link to donate https://www.facebook.com/donate/395419424781817/.
Sewa Canada International Aid Inc is a registered Canadian charitable organization, serving the world for the last 3 decades - in Health, Education, Social Development & Disaster Relief. The second wave of COVID-19 has hit India hard & has been devastating.
We appreciate your generosity with a voluntary donation to our fundraiser. All donations are tax deductible in Canada. Tax receipts will be issued automatically by Facebook via PayPal Giving Fund. 100% of your donation is transferred to the relief efforts on the ground through SEWA.
Ontario Konkani Association appreciates your support and generosity.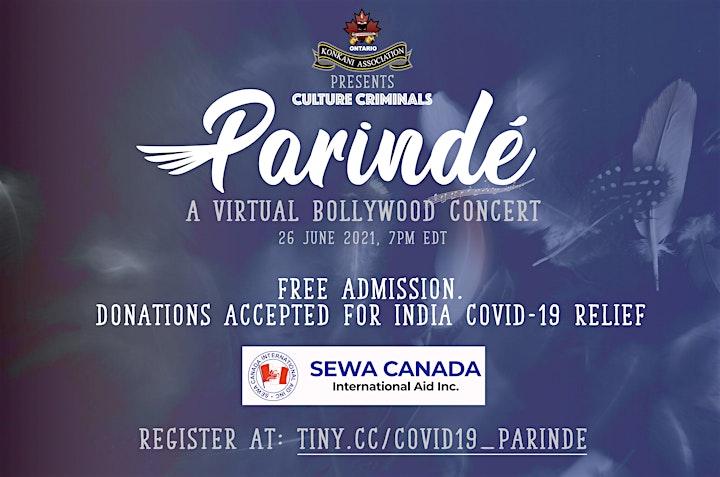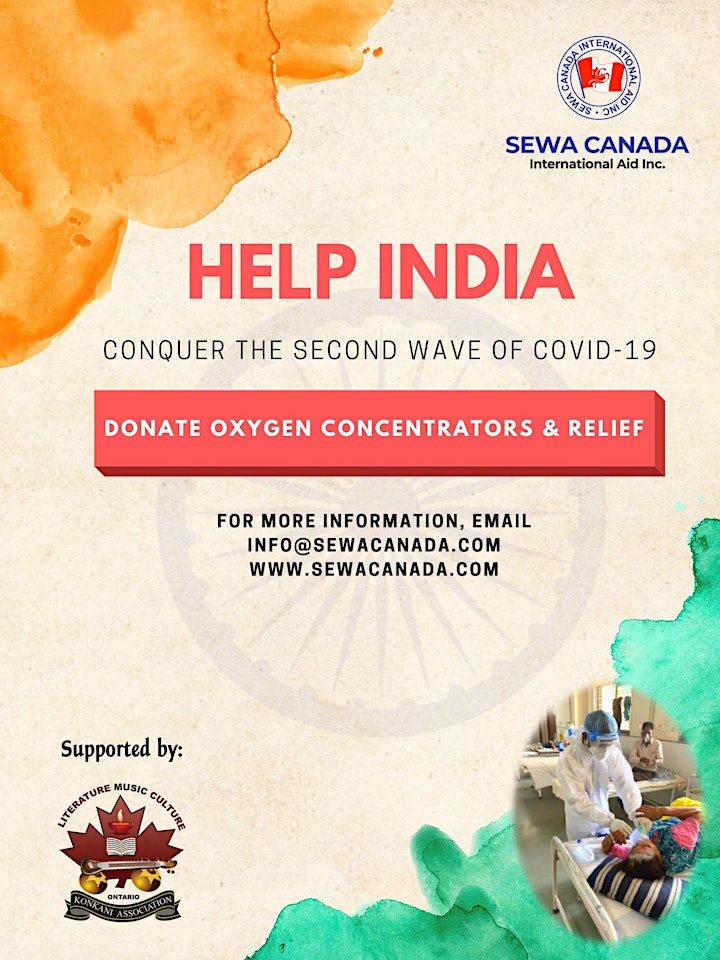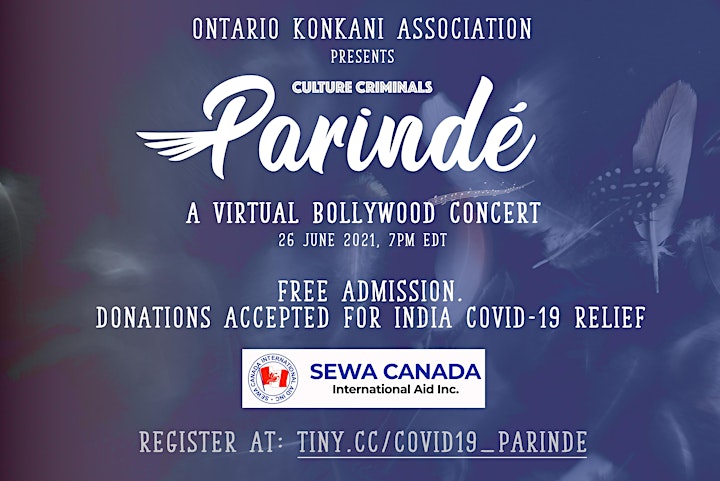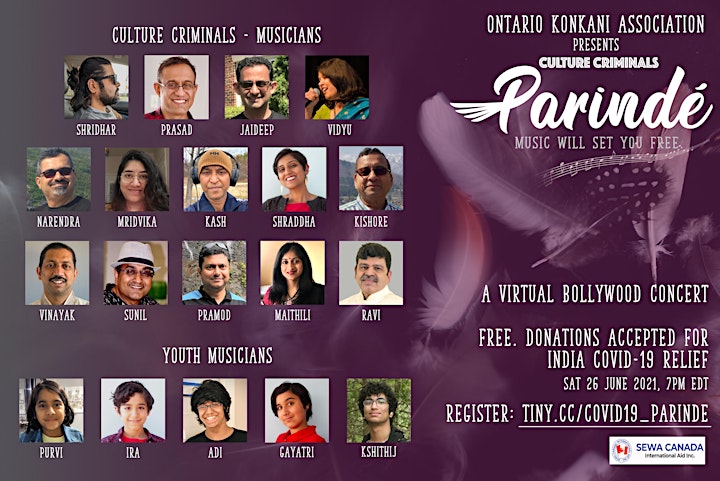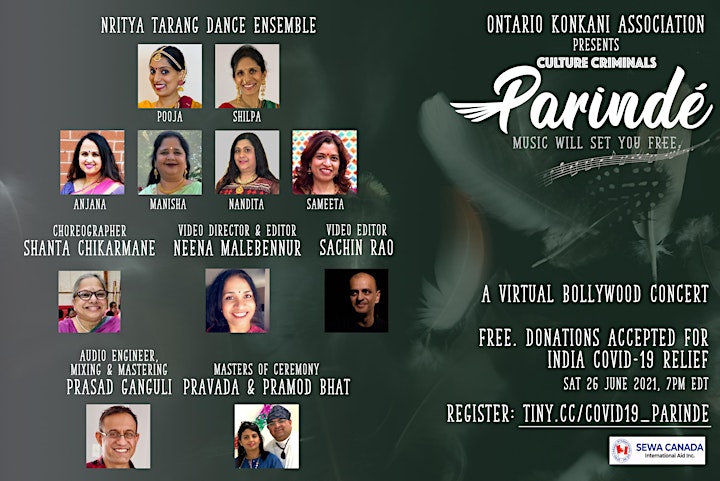 Organizer of Culture Criminals 'Parinde' Covid-19 Relief Efforts Benefit Concert