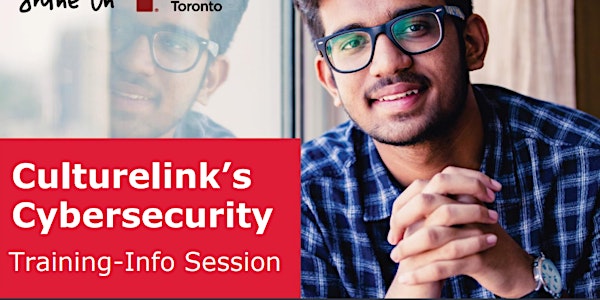 Culturelink's Cybersecurity Training-Info Session
Culturelink's Cybersecurity Training-Info Session
About this event
Culturelink's Cybersecurity Training-Info Session
Tuesday, January 25 2022
11:00 am to 12:00 pm
Join us for this virtual session and learn about an 8-week cybersecurity training program by CultureLink Settlement & Community Services.
Eligibility:
• Newcomer with Post-Secondary Education with an IT background or an interest/understanding of coding
• ONLY for Permanent Residents and Convention Refugees
• A valid CLB level 7-8 (minimum CLB 7-8 is required in reading, writing, listening and speaking.
Highlights:
• One week of Canadian Career Development Training
• Seven weeks of technical training provided by certified cybersecurity professionals
• Access to free online practice materials and exams
• Monthly networking sessions with potential employers
REGISTER TODAY!
FOR MORE INFORMATION OR IF YOU HAVE ANY QUESTIONS, PLEASE CONTACT US AT:
905-276-9322 ext. 31214
Peel.resource@ymcagta.org
Mississauga YMCA Employment & Community
55 City Centre Drive, Unit 100, Mississauga