Description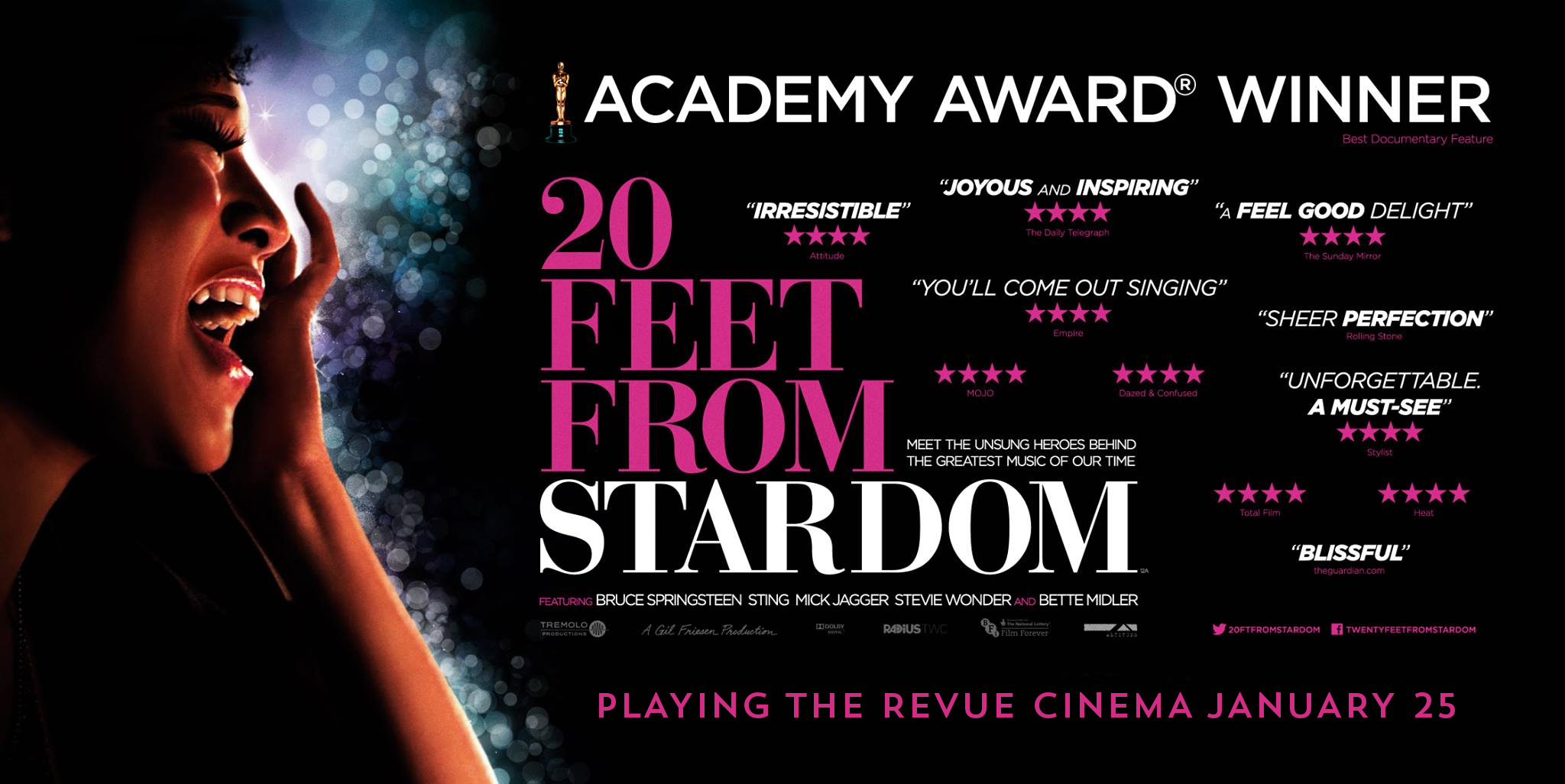 Curated - a new series where we invite a well-known Toronto personality to present and discuss one of their favourite films.
On January 25, join us as author, musician and filmmaker Vivek Shraya presents the Oscar-winning backup singer documentary 20 Feet From Stardom. After the film, Shraya will be interviewed on stage by Amanda Parris, host of CBC TV's EXHIBITIONISTS and MARVIN'S ROOM on CBC Radio Two.
About the Film
20 Feet From Stardom
USA 2013 91min. PG
Directed by Morgan Neville
Featuring interviews and performances by Merry Clayton, Sheryl Crow, Judith Hill, Gloria Jones
20 Feet from Stardom shines a spotlight on the labour, passions and injustices of backup singers. As a solo singer, I was immediately captivated by this film, especially because it offers the perspective of often unknown and uncelebrated vocalists who are providing foundational support to celebrated superstars. I was particularly grateful for the ways that it addresses racism in the music industry. Bonus points: Highlighting my fave—Sheryl Crow's big-haired days as backup singer for Michael Jackson. - Vivek Shraya
About our Guest
Vivek Shraya is a Toronto-based artist whose body of work includes several albums, films, and books. Her first book of poetry, even this page is white, is longlisted for CBC's Canada Reads and was listed as one of the Best Books of 2016 by The Walrus. Her debut novel, She of the Mountains, was named one of The Globe and Mail's Best Books, and her first children's picture book, The Boy & the Bindi, was featured on the National Post Bestseller List. Vivek has read and performed inter­nationally at shows, festivals and post-secondary institutions, including sharing the stage with Tegan & Sara. She is one half of the music duo Too Attached.
Vivek was a 2016 Pride Toronto Grand Marshal, a three-time Lambda Literary Award finalist, a 2015 Toronto Arts Foundation Emerging Artist Award finalist, and a 2015 recipient of the Writers' Trust of Canada's Dayne Ogilvie Prize Honour of Distinction.