Description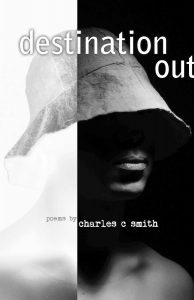 Curious about poetry and playwriting? What inspires it, how it's created? On Thursday, September 20, Muskoka Authors Association welcomes poet, playwright and essayist, charles c. smith who will explore the intricate relationship between creative writing and performance. He will focus on his poetry and how he draws inspiration from music and dance. Smith will also share his creative process with the wind in the leaves collective.
charles c. smith has multiple writing and editing credits. He studied poetry and drama with William Packard at New York University and Herbert Berghof Studios, drama at the Frank Silvera's Writers' Workshop in Harlem. His play Last Days for the Desperate won second prize from Black Theatre Canada. smith has edited three collections of poetry (including the works of Dionne Brand, Marlene Nourbese Phillips, Claire Harris, Cyril Dabydeen, Lillian Allen, George Elliot Clarke), published four books of poetry; his own poetry has appeared in numerous journals and magazines, including Poetry Canada Review, the Quille and Quire, Descant, Dandelion, Fiddlehead and others. He was the founder of the Black Perspectives Cultural Program in Regent Park and has received writing grants from the Ontario Arts Council and the Toronto Arts Council.
Currently, smith is the Executive Director of Cultural Pluralism in the Arts Movement Ontario and Artistic Director of the wind in the leaves collective, an interdisciplinary performance group combining his poetry with music, dance and visual arts which he founded in 2009. He lectures in the Humber College post-graduate program in arts administration.
smith's book of poetry travelogue of the bereaved was released in October 2014 along with his book of non-fiction The Dirty War: The Making of the Myth of Black Dangerousness. His chap book whispers was released in August 2014. smith's most recent book of poems, destination out, was released in May 2018 by Tightrope Press.
In addition, smith has published articles with Stanford Law and Policy, University of Toronto Press, Alberta Law Review, Captus Press and his writings on racial profiling and Black lives in Canada have been published by the Canadian Centre for Policy Alternatives. His research has been commissioned by several institutions including the Canada Council for the Arts.