Description
"The digital dilemma is deepening, and organizations need to choose a path between digital crisis or redemption. The world has formed a digital skin, and business, service, technology, and commercial models have changed forever. However, organizations are strategically challenged to keep pace with customer behaviour." – Andrew McNair, Head of Global Benchmarking, Dimension Data
The choices organizations make today for their Customer Experience and digital strategies will define their future success.
Please join Dimension Data as we explore the impact of digital transformation on customer experience. This session is focused on the evolution of the Customer eXperience industry, impacts on the evolution of client expectations, and strategies to help your company evolve your CX practice.
Each attendee will receive a copy of the Dimension Data 2017 Customer Experience Benchmark Report.
Agenda
8:30 – 8:45 Welcome and refreshments
8:45 – 9:45 Industry trends, challenges, and strategies interactive discussion
9:45 – 10:00 Break
10:00 – 10:45 "Ask Me Anything" CX focused open discussion and QA
10:45-11:00 Wrap up
Presenter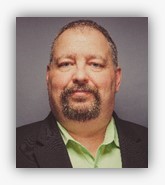 Kelly Eric Frigstad
Practice Lead Customer Experience, Dimension Data Canada