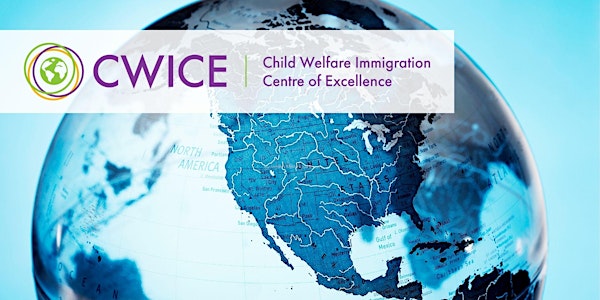 CWICE Webinar Series – International Social Services and Related Trends
Join this presentation by International Social Services Canada about the coordination of social services across borders and countries.
Date and time
Wed, Jun 8, 2022 10:00 AM - 11:00 AM PDT
About this event
The Child Welfare Immigration Centre of Excellence (CWICE) Issues and Trends webinar series highlights issues and trends related to the intersection of child welfare with unresolved immigration, settlement, and border-related issues.
On June 8 at 1 pm, CWICE will host a presentation from Sylvie Lapointe, Executive Director of International Social Services Canada (ISS Canada). Building on the Afghan Initiative webinar held on May 25th, 2022, we will examine trends, and the delivery and coordination of social services across borders and countries.
ISS Canada is a member of International Social Services, a network of organizations in over 120 countries. This webinar will highlight the connection between global and local issues, the experiences of and service needs of children and families around the world, and will be of significance for all child welfare professionals.
About the organizer
At the Peel Children's Aid Society, we believe that children belong at home and will do everything we can to keep families together. We work with parents, caregivers and other organizations to build a safe, strong community. Our goal is to make the lives of children, youth and families better through their interaction with us.