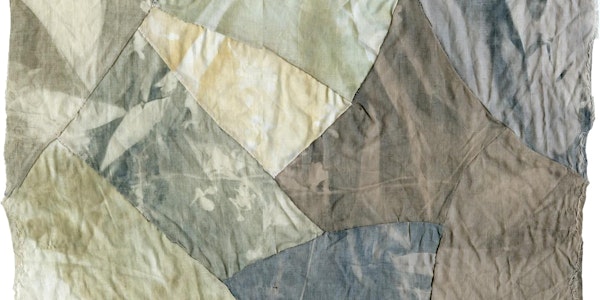 CyAnOtYpE wOrKsHoP!!! WiTh MaDeLyN gOwLeR
Join Madelyn Gowler for a free Cyanotype workshop outside!
When and where
Location
ARTlab 180 Dafoe Road West Winnipeg, MB R3T 2N2 Canada
About this event
CyAnOtYpE wOrKsHoP!!!
WiTh MaDeLyN gOwLeR
Saturday, June 4, 10:00 am – 2:00 pm
Meet at the School of Art Gallery (workshop will take place in the Taché darkrooms and outside)
During this 4 hour workshop participants will learn how to make Cyanotype prints outside under the sun! After a picnic lunch break, we will head indoors and tone our Cyanotype prints with a variety of natural ingredients in the darkrooms. Participants will be able to experiment with different printing surfaces, as well as toning colours, and leave with a stack of beautiful prints!
Participants should bring a lunch, which we will eat outside. We will have light snacks and tea/coffee. Please dress to be inside and outside for the workshop.
For the Cyanotype printing, we ask participants to bring translucent or interesting shaped objects of their choosing. These could be nets, tulle, negatives or transparencies, cookie cutters, leaves, glass knickknacks, crystals, fabric…endless possibilities! These objects will be exposed with sun light onto paper, fabric, or wood (which we will supply).
Tip: Objects that can be flattened to the printing surface, like fabric, will produce a more detailed print.
Madelyn Gowler is a photo-based artist focusing on the materiality of analog photography and experimental ways of image making. They are currently residing in Treaty 1 territory and are receiving their BFA from the University of Manitoba spring of 2022. They have had screenings in the WDNX festival One Take Super8 event and Platforms Shorts! screening. They have also had a group show at Platform centre for Photographic and Digital Arts and have been published in Reverie. Gowler continues to translate photo to different mediums to further push the idea of the image.
(Kristiane Church, Madelyn Gowler, and Daisy Wu, untitled, Cyanotype on fabric, various natural toners, hand sewn. Photo: courtesy of the artists.)