Description
About the Event
Cyber Career Centre is proud to bring you a high in-demand "Cloud Security Career Development" event in Trend Micro Toronto Office on February 11, 2020 (6 PM - 8:30 PM)!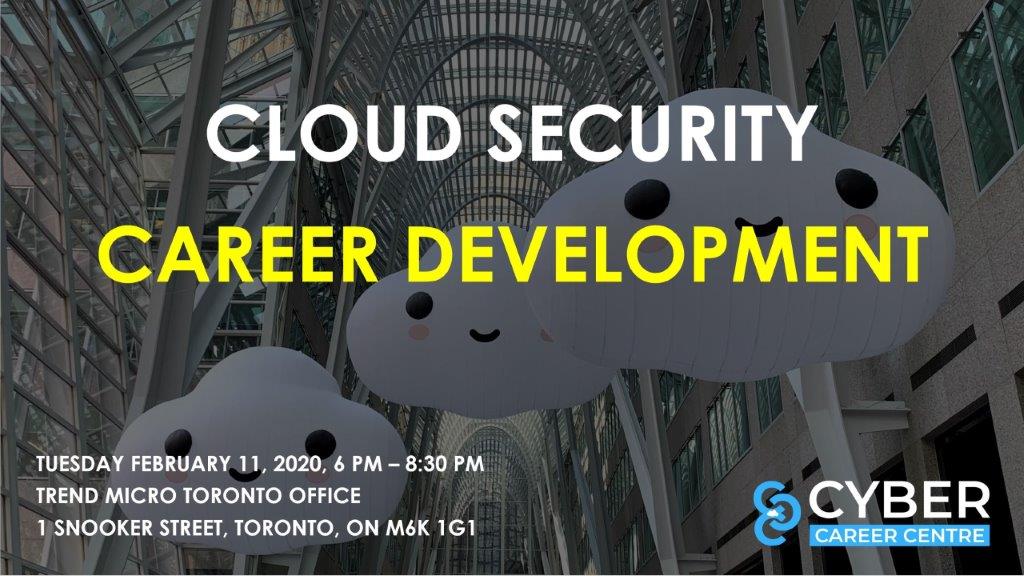 Agenda
6:00 PM - Registration and Networking
6:20 PM - Introduction of Cloud Security Career Opportunities
Bryan Li, Founder and Coach, Cyber Career Centre
6:50 PM - Insights from Cloud Security Industry Experts

Dhruv Chandra, Head of Cloud Governance & Compliance, RBC

Antoine Saikaley, Cyber Security Sales Engineer, Trend Micro

Vishal Patel, Senior Consultant, KPMG Canada
8:00 PM - Q&A and Networking

8:30 PM - Event Closed

About Cyber Career Centre
Cyber Career Centre is a hub for cybersecurity talent to discover amazing career opportunities. We are collaborating with hiring companies, universities/colleges, security vendors, and professional associations to build various programs, such as:
"CyberCareerCentre.com" - an online job board to discover latest cybersecurity career opportunities

Career Workshops on resume, interview, presentation, and soft skills designed for cybersecurity talent

Cybersecurity labs and practical exercises to develop "job-ready" skills
For job candidates, you can sign up here: https://cybercareercentre.com/app/signup
For hiring companies, you can sign up here: https://cybercareercentre.com/app/e/signup
Venue Sponsor

Trend Micro (https://www.trendmicro.com/)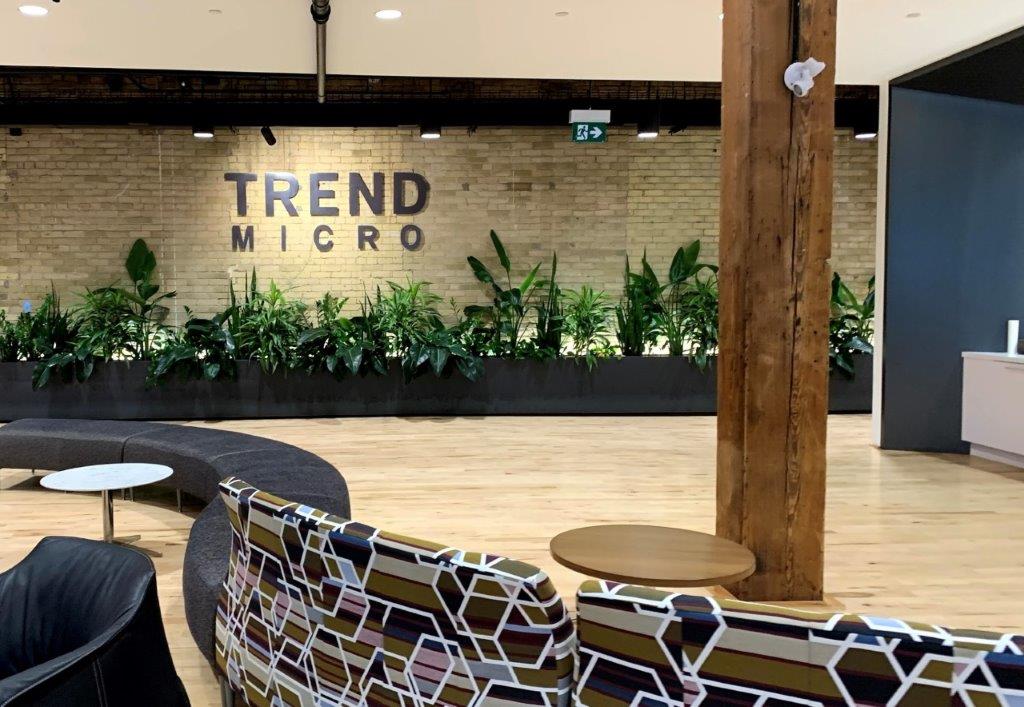 Food/Drink
Complimentary food and drink will be provided at the event.
Keywords
#CloudSecurity #Learning #Cybersecurity, #Career, #Job, #Talent, #CyberCareerCentre, #CyberTechRisk
Refund policy: Tickets are non-refundable.
Disclaimer: By signing up for this event, you agree that the organizers may record or photograph the event, (including you, your likeness, voice and any guest you bring), and use it publicly or privately in any form of media, including for commercial purposes. By attending, you consent to the recording and photographing and grant the organizers an unrestricted, perpetual, non-exclusive and sublicensable license, to take, use, display, perform, or distribute for any lawful and commercial purpose any recordings or photographs.