Description
Next Dimension, along with Cisco and Veeam, are pleased to bring such a compelling lineup of industry professionals together. This valuable seminar is a collaboration of experts from the Insurance, Legal, and Tech industries.
This is your opportunity to learn, right from the experts, how Technology, Insurance, and the Law work together to protect various aspects of your business against cyber crime in today's environment.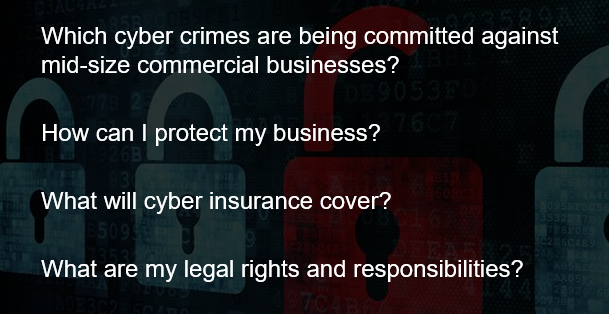 ---
Doors open at 8:00am with Coffee, Tea, and Pastry bar.

Session begins shortly thereafter.

Refreshments available throughout morning presentations.

Expert panel discussion during complimentary lunch.
---
Speaker Lineup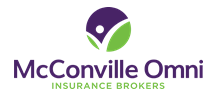 Steve Cox, Broker Partner, McConville Omni Insurance Brokers
Steve is a Broker Partner at McConville Omni Insurance Brokers. Steve has a long history of providing insurance protection to Londoners, entering the industry in 1995 and creating the former Omni Insurance Brokers with his father. Steve specializes in corporate risk and commercial cyber security. He provides technical coverage expertise and is proficient in identifying and mitigating cyber security exposures. Steve's risk management expertise is applied for large, multinational franchises and small commercial business, alike. Steve is a Canadian Accredited Insurance Broker, in addition to his education from Western University and the University of Toronto in Economics and Risk Management.

Drew Johnson, Associate - Technology and Privacy Law, Siskinds
Drew is an Associate in Siskinds Technology and Privacy Group. His practice focuses on providing legal services to mid-size commercial business. He advises clients on matters relating to cybersecurity, data protection, privacy and anti-spam, including PIPEDA, Privacy Shield and GDPR compliance.

Cybersecurity Expert, Cisco Canada
Cisco Regional Cybersecurity experts understand the way we work has changed. With more data, more users, and more ways to connect, there's so much more to protect. Cisco's cybersecurity experts operate within a full range of security solutions backed by Talos, the largest non-government group of threat hunters, to manage the scope, scale, complexity, and sheer volume of threats in today's mid-size commercial market.

Chris McDonald, Systems Engineer, Veeam
Chris is a Systems Engineer at Veeam with a focus on empowering and assisting customers. It is critical to evaluate data protection offerings in this digital age. With previous experience at Legato, EMC, and Dell EMC, he has nearly twenty years in the data protection and compliance space.

Christopher DaSilva, Executive Account Manager, Next Dimension
Christopher is coming up on 20 years in the IT Services industry; the last four with Next Dimension as a well-rounded Executive Account Manager. His expertise includes identifying stops and gaps in commercial IT infrastructure, and building roadmaps for key clients to close gaps and mitigate risk and downtime. With multiple vendor certifications, Chris is a trusted advisor who can provide business planning and strategic analysis of current IT trends with regards to physical and cyber security.
NOTE: SPACE IS EXTREMELY LIMITED. REGISTER TODAY.