Description
Cloud-based services and the benefits they provide when compared to traditional in-house systems are well documented. From cost savings through subscription-based licensing, cost reductions in capital expenditures, or accessibility to data regardless of location, the reasons to consider cloud-based services are persuasive.
What is not so clearly understood by most people considering the use of cloud services are the potential risks that accompany these decisions. When you place personal or business data into a cloud system, you implicitly trust your service provider to employ a suitable level of security to ensure your data's confidentiality, integrity, and availability. Risks to consider include:
Limited visibility to the service provider's internal compliance to the appropriate security controls.
Targeting by criminal actors because of the accessible and anonymous nature of the cloud-based services. Direct system exploits or indirect through social engineering, phishing, etc.
Multitenancy capabilities employed by cloud-providers to support maximum hardware density may allow one tenant to inadvertently impact the performance or data security of another tenant.
Data protections such as system resiliency or multi-site replication.
Our presentation will provide an overview of the importance of considering and evaluating risks and security requirements for cloud-based services. Fundamental security control principles are equally relevant regardless of your technology solution (on-premises, hybrid or fully cloud-based).


SPEAKERS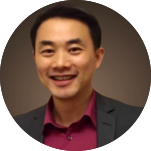 Bryan Li, Founder, Cyber Tech & Risk | Managing Director, Cybersecurity Project
Bryan Li is the founder of Cyber Tech & Risk, the hub for people who care about technology, risk, and security to learn industry trends, advance career development, and expand business/professional networks. Bryan is also the Managing Director at Cybersecurity Project, an EC-Council's Accredited Training Center (ATC) for delivering high-quality cybersecurity training to business and industry professional.
Bryan has comprehensive experience in enterprise solutions, information security, product development, project management and consulting. His past leadership roles include Head of Business Systems, Director of Product Development & Innovation, Director of Program Management with multiple industry-leading companies.
Bryan holds CISSP (Certified Information Systems Security Professional), CCSP (Certified Cloud Security Professional), CEH (Certified Ethical Hacker), CND (Certified Network Defender), PMP (Project Management Professional), CBAP (Certified Business Analysis Professional), and several other professional certifications.

Rosy Pushkarna, Co-Founder and Information Security Advisor, capitalT Security Inc.
Rosy Pushkarna is a co-founder of capitalT Security Inc., a professional security services organization committed not only to delivering holistic security solutions to businesses, but also educating their community about their responsibilities to security awareness, whether it be at home, at school or at work. Rosy has 20 years of professional IT experience with the last 10 years focusing on IT security. As a CISSP (Certified Information Systems Security Professional) and CISSO (Certified Information System Security Officer) holder, she continuously works to bring security awareness to companies by delivering a sound and robust security program, encompassing solution recommendations, security documentation and security awareness.
Rosy is an instructor for the Cyber Essentials Canada Certification Program. She is a key member of the Women's Cyber Security movement, promoting and practising gender equality in IT Security. Rosy is a recurring security speaker at Cyber Tech and Risk meet ups in the Greater Toronto Area and also speaks at schools, promoting Security Awareness, Cyber Safety and Cyber careers to our future generation of leaders.

Farah Naz Pushkarna, Co-Founder and Information Security Advisor, capitalT Security Inc.
Farah Pushkarna is the co-founder of capitalT Security Inc. where she provides information security consultation services. She's a passionate consultant with over twenty years of Information and Network Security experience and works closely with small, mid and enterprise clients to develop and implement practical and informed strategies to mitigate cyber threats.
Farah is an active participant in Women's Cyber Security movement which helps promote talent and is a proponent for gender neutrality in the workplace. She is also a Security Awareness speaker at security events providing knowledge to executives on the importance of security oversight as well as a speaker at public schools, encouraging cyber safety and truly believes that cyber security education must be taught as early as possible.
Getting to ventureLAB:
Parking is available in the guest parking area of the IBM Headquarters at 3600 Steeles Avenue East in Markham. From Pharmacy Road/Esna Park Road, enter into the IBM driveway and follow the signage directing you to the guest parking. All parking is free.If taking transit, enter via Esna Park Road on the north side of Steeles Avenue.
Enter through the Main Reception where a ventureLAB team member will greet you and help you find your way.For more information about ventureLAB please visit www.ventureLAB.ca. Questions? Send us an email at hello@ventureLAB.ca.

About ventureLAB
ventureLAB exists to support innovative entrepreneurs building scalable tech businesses. With tailored programming focused onCapital, Talent, Technology, ventureLAB is advancing York Region's innovation economy on a local, national and global scale. Acting as Creative Directors for the IBM Innovation Space – Markham Convergence Centre inside the IBM Canada Headquarters, ventureLAB manages 30,000 square feet, housing over 30 tech companies and 200+ tenants.
Photo/Video Disclaimer
All ventureLAB events are recorded for educational and marketing purposes. If you do not wish to be included in these recordings please let a ventureLAB team member know as soon as possible so that we can omit you from the recording.