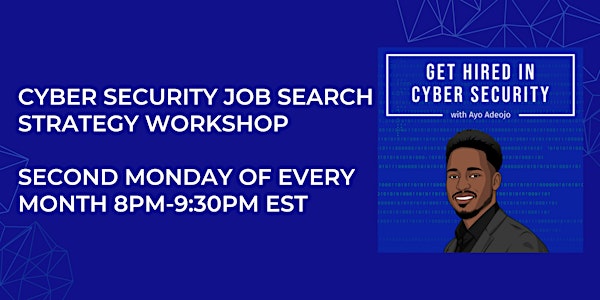 Cyber Security Job Search Strategy Workshop
Are you interested in a career in cyber security? Join this workshop if you'd like to learn more about how to develop a career in cybersec.
About this event
Hi,
My name is Ayo Adeojo and I have a passion helping aspiring cyber security professionals get hired.
I run a podcast titled "Get Hired In Cyber Security" where interview guests and talk about how to get into cyber security.
I'm running these free workshops as a way to assist the community in finding clarity in their journey's
I look forward to meeting you and working with you.
Follow me on Linkedin: https://www.linkedin.com/in/ayo-adeojo/
Check out my Podcast:https://anchor.fm/ayo-adeojo