Event Information
Location
City of Salisbury
12 James Street
Committee Rooms 1 & 2
Salisbury, SA 5108
Australia
Description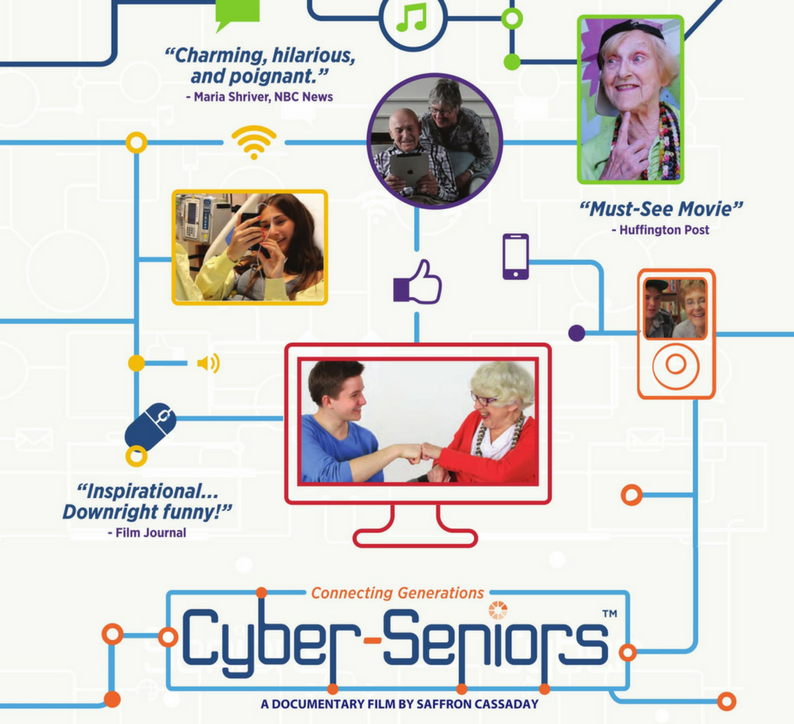 Join us to view the thought provoking documentary 'Cyber-Seniors' - thanks to Go Digi. A humorous and heart-warming look at older people and technology. See what happens when a younger person teaches and older person how to create a YouTube video.... of a rapping senior, or toasting with an iron and more!
If you are a 'senior' learning or curious about cyber-technology you do not want to miss this!
Includes morning tea and discussion.
Bookings essential for these all-ages event. Choose from the three dates listed.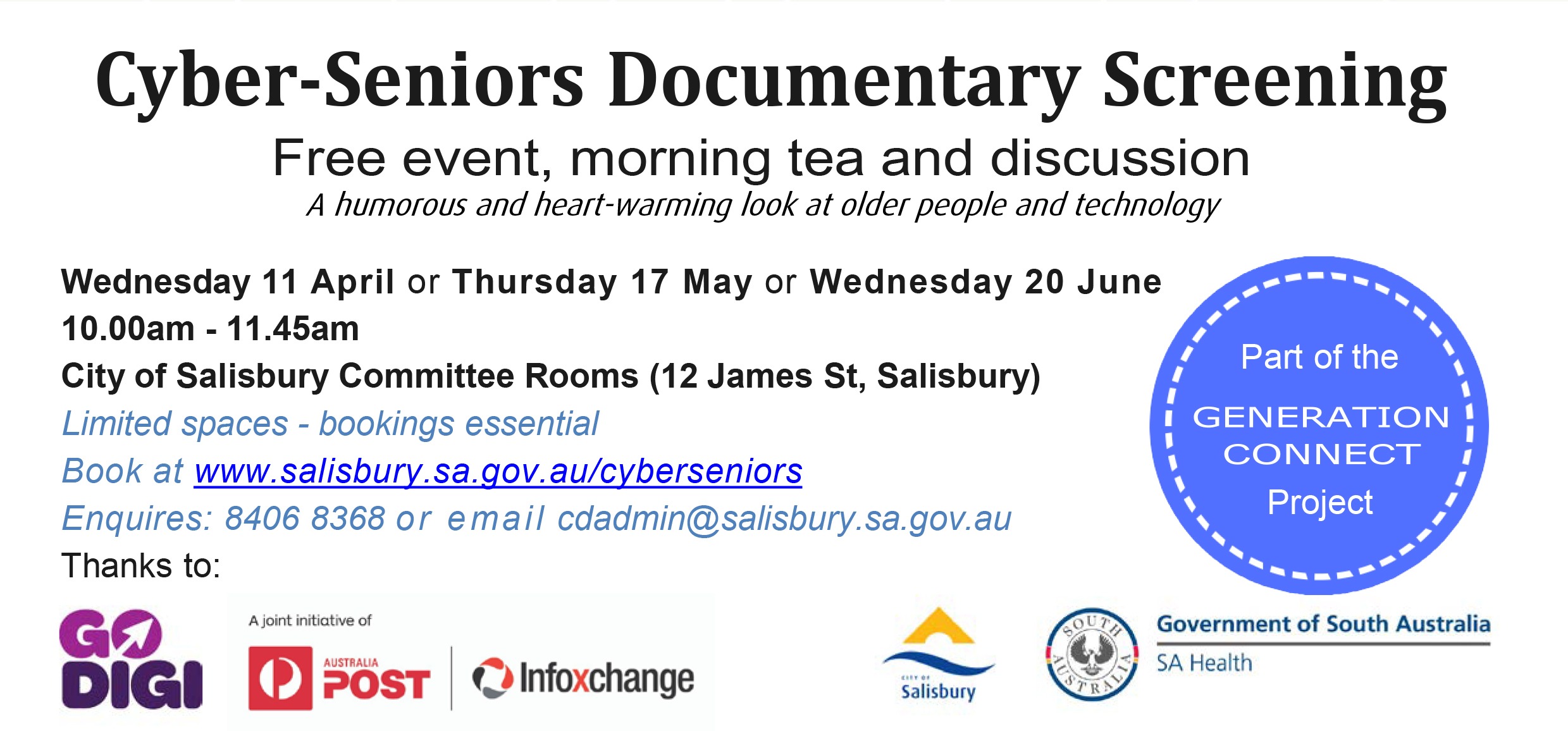 Location
City of Salisbury
12 James Street
Committee Rooms 1 & 2
Salisbury, SA 5108
Australia