Cyber Symposium: PD Event for Editors & Writers
Description
Registration Deadline Extended to 11:30 pm on April 8, 2014
Editors' Association of Canada - Prairie Provinces Branch (EAC-PPB)
Calgary Association of Freelance Editors (CAFE)
PD Event for Editors & Writers
Create your own PD (Professional Development) experience.
There are 8 dynamic webinars to choose from.
Register for as many webinars as you like. (Note: If you decide to register for 6 or more webinars, be sure to choose the "Full Symposium" rate. It costs the same as 6 individual webinars, and you can take in all 8 webinars.)
After you register, you'll receive a confirmation e-mail with information about how to attend the webinar(s) you've registered for.
SCHEDULE
9:00 - 10:00 am
Sentences with Style (Frances Peck)
10:30 - 11:30 am
Spark Up Your Story: Adding Tension, Suspense & Intrigue (Jodie Renner)
1:00 - 2:00 pm
Write Your Way with Scrivener (Gwen Hernandez)
2:30 - 3:30 pm
Demystifying Self-Publishing (Tammara Kennelly)
6:30 - 11:00 pm
Evening Social Events in Edmonton & Calgary (details below)
9:00 - 10:00 am
Adobe Acrobat X for the Wordsmith (Donna Baker)
10:30 - 11:30 am
Beyond the Early Drafts: What Makes a Story Unique (Beth Hill)
1:00 - 2:00 pm
Wild about Wildcards in Microsoft Word (Jack Lyon)
2:30 - 3:30 pm
Getting Started with FreshBooks Cloud Accounting (Joele Ferreira)
THE WEBINARS
Friday, April 11, 2014
9:00 am to 10:00 am MDT
Sentences with Style
We've all flipped a sentence around, or picked it apart and recombined it, only to find that suddenly it sings. Why does that happen? How does it happen? And, most important, how can we get better at it? The study of classic syntax (word order) has gone the way of foolscap and fountain pens, but it has a lot to teach us about boosting clarity, emphasis, and rhythm. In this webinar, editor-writer Frances Peck will dust off the most intriguing old-school syntax techniques and show you, through examples and revisions, how they can punch up your prose.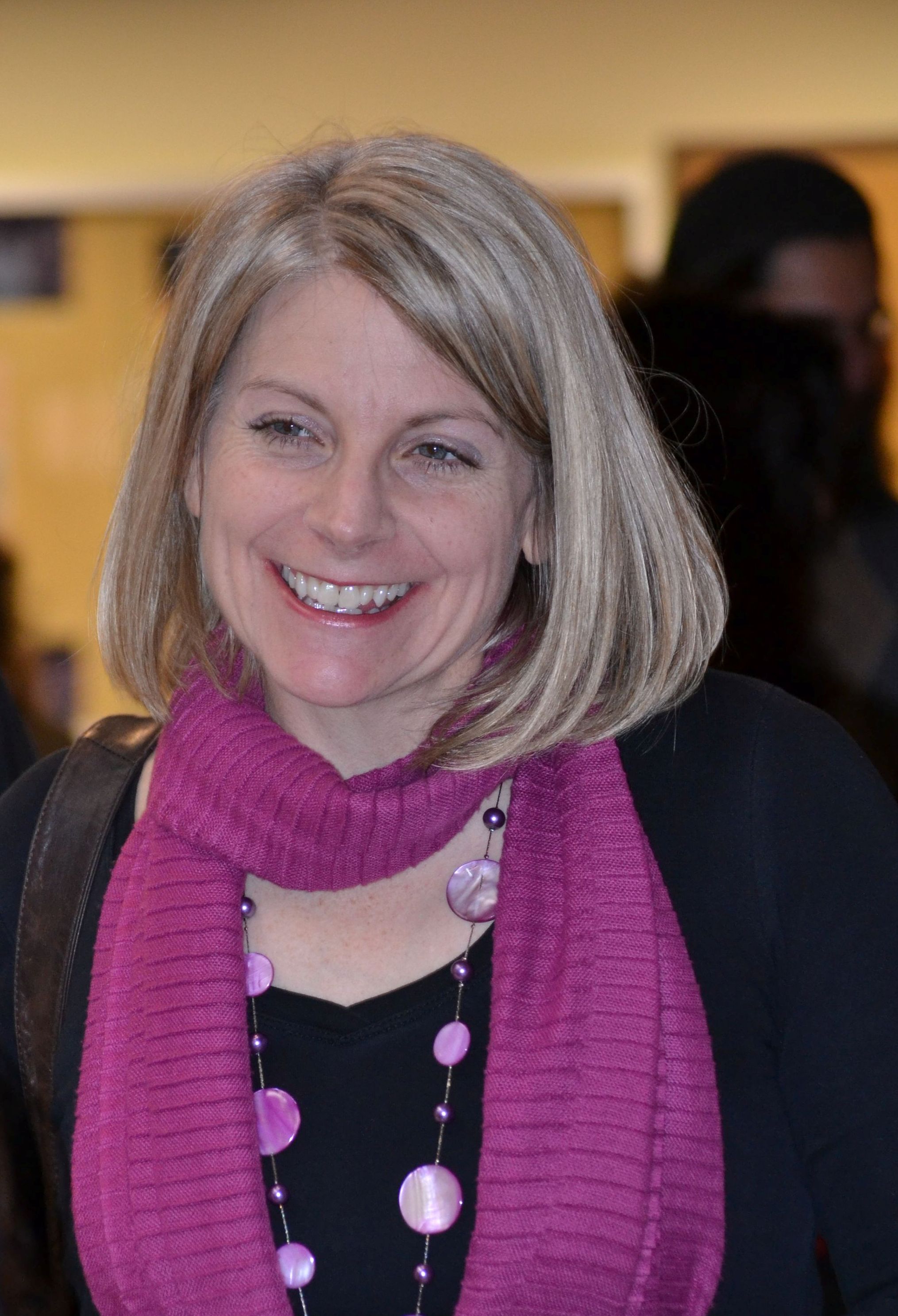 Your Presenter: Frances Peck
Frances Peck has been working with words for over two decades, whether writing them, editing them, or teaching people about them. She is the author of
Peck's English Pointers
, a lively (and free) collection of essays and quizzes on the Language Portal of Canada, and a co-author of the popular
HyperGrammar
website. A partner with
West Coast Editorial Associates
, she teaches editing at Simon Fraser University and Douglas College, presents workshops across the country, and sits on the BC branch executive of the Editors' Association of Canada.
10:30 am to 11:30 am MDT
Spark Up Your Story - Adding Tension, Suspense & Intrigue
We all know that thrillers and other fast-paced popular fiction need lots of tension, conflict, suspense, and intrigue to grip readers and provide a riveting, satisfying reading experience. But so does any other compelling story that will create a buzz and take off in sales. No matter what genre you write, it's all about hooking your readers in, engaging them emotionally, and ensuring they keep eagerly turning the pages. Editor and author Jodie Renner presents a checklist of essential elements and effective techniques for ratcheting up the "wow" factor of any novel or short story.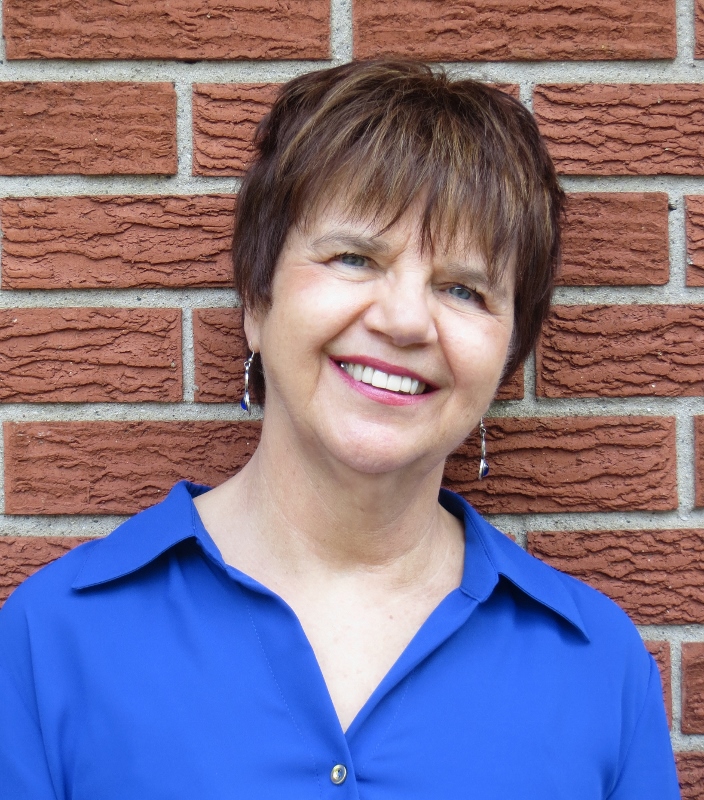 Your Presenter: Jodie Renner
Jodie Renner, a freelance editor specializing in thrillers and other fast-paced fiction, has published two books (also available as eBooks) to date in her series, An Editor's Guide to Writing Compelling Fiction: Writing a Killer Thriller and Fire up Your Fiction (formerly titled Style That Sizzles & Pacing for Power). Fire up Your Fiction has garnered two awards: the Silver Medal in the 2013 FAPA (Florida Authors & Publishers Association) Book Awards, and an Honorable Mention in the 2013 Writer's Digest Self-Published eBook Awards. For more info, please visit Jodie's author website or editor website, her blogs (Resources for Writers and The Kill Zone), or find her on Facebook, Twitter, or Google+.
Write Your Way with Scrivener
Want to know what makes this popular writing software so great? Or maybe you're already a Scrivener fan and want to know how to get even more out of it? Gwen Hernandez, author of Scrivener For Dummies, discusses the advantages of using Scrivener over a standard word processor, and offers up some of her favorite tips and tricks for making the most of this dynamic software. (Note: You don't need to have Scrivener on your computer to attend this webinar.)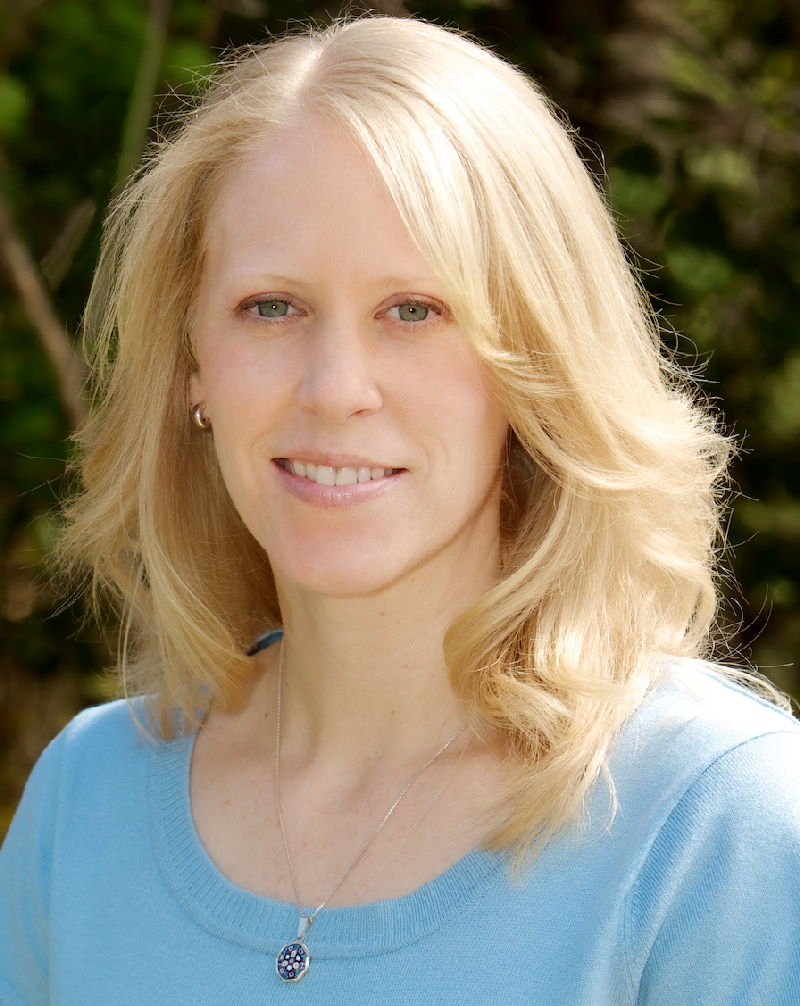 Your Presenter: Gwen Hernandez
Gwen Hernandez is the author of Scrivener For Dummies and Blind Fury (a romantic suspense eBook). Before she started teaching Scrivener to writers all over the world, she was a manufacturing engineer and programmer. Gwen loves to travel, read, jog, practice Kung Fu, and hang out at home in northern Virginia with her Air Force husband, two teenage boys, and a remarkably lazy golden retriever named Zoe.
2:30 pm to 3:30 pm MDT
Demystifying Self-Publishing
Self-publishing is growing at a dizzying speed. Authors who choose this path range from first time writers to traditionally published authors to Hollywood celebrities. Leaving more of the royalties in the hands of authors—and truly rewarding them for the work they do—self-publishing is empowering. But navigating the self-publishing route can be tricky. Tammara will provide an overview of the industry, and walk you through this process step by step, to give you a better understanding of the range of choices you have when it comes to self-publishing. And don't worry, there will be plenty of time for questions.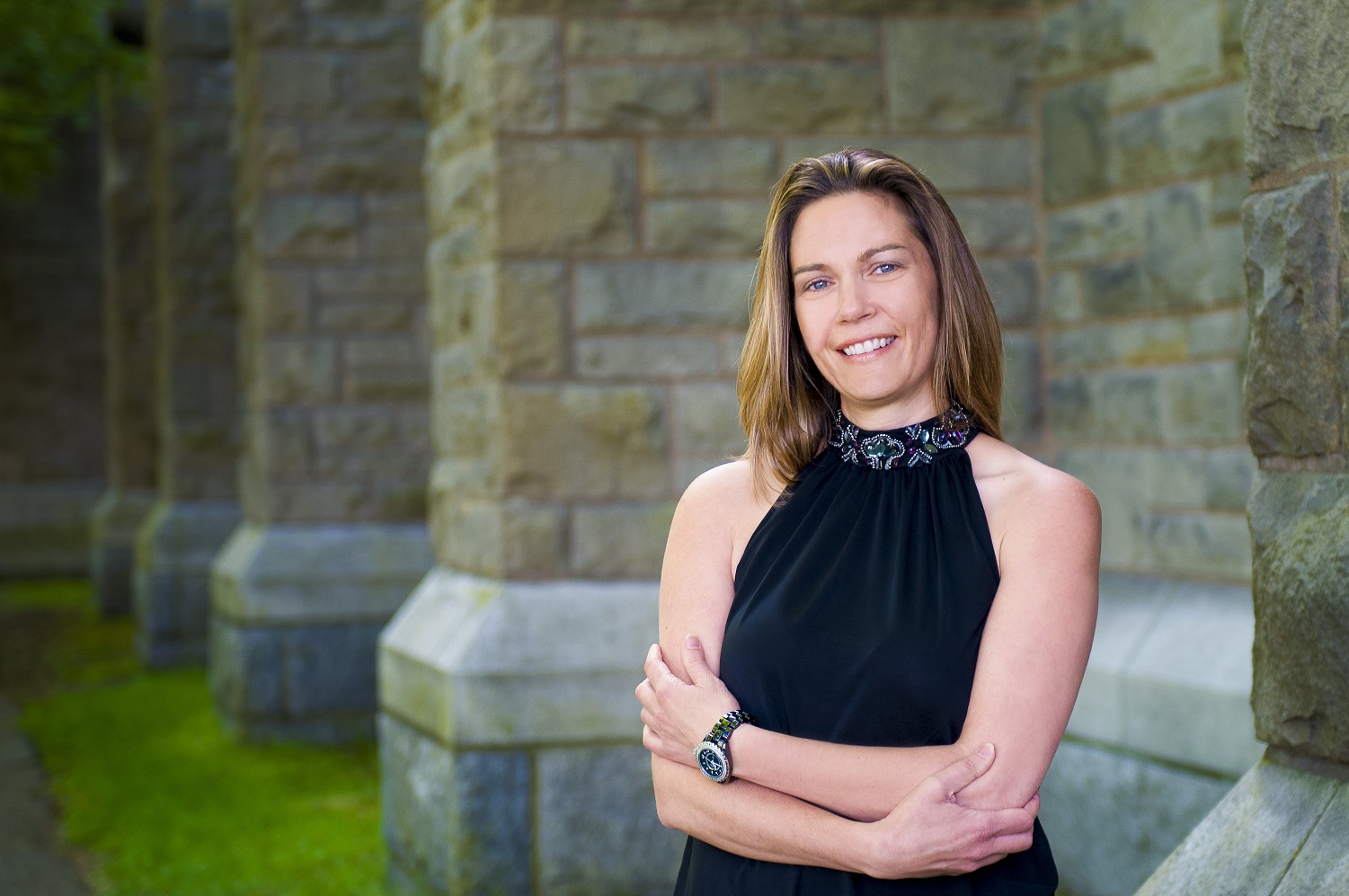 Your Presenter: Tammara Kennelly
Tammara
's passion for books and the written word started in youth when she would read anything she could get her hands on. This love continued to develop during her 5 years of employment with the local public library. She could often be found in the stacks poring over the books she shelved. But as Tammara completed her degree, she found herself being pulled into the world of banking and foreign exchange, where she spent the next 15 years. During this period Tammara completed her MBA with a specialization in leadership. In 2012, Tammara had the opportunity to return to books as the President of FriesenPress. While managing this thriving business keeps Tammara busy, she always finds time for her family and enjoys hiking and cooking with her husband.
Saturday, April 12, 2014
9:00 am to 10:00 am MDT
Adobe Acrobat X for the Wordsmith
One of the biggest issues facing Adobe Acrobat X Pro users is that the program is so big. Defining what Acrobat can do for you—how you can save time and increase your efficiency—is the theme of this webinar presented by author, designer, and Acrobat expert Donna Baker. You'll learn about the editing process introduced in Acrobat X Pro (and expanded in Acrobat XI Pro), which lets you add or modify text, manipulate or change images, and more. You'll see how to use a commenting workflow, and return edits from Acrobat to a source Word document. The webinar concludes with an overview of how you can customize Acrobat X and XI features to meet your needs, through the use of custom toolbars, by engaging in actions to handle repetitive processes, and by following some useful tips for creating trouble-free PDF documents. To help Donna focus the content of this webinar to the most common Acrobat learning needs, if you register before March 24th, please complete the short questionnaire located at
https://adobeformscentral.com/?f=0NcGRuLqySyI5m9NmwAjew
. (Note: You don't need to have Adobe Acrobat X on your computer to attend this webinar.)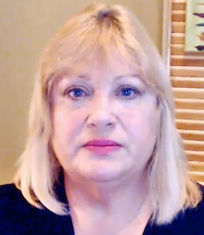 Your Presenter: Donna Baker
Donna Baker is a freelance graphic designer and the author of many books about design software and Web design. She is a long-time instructor with
ed2go
, and offered some of their earliest courses, including "Introduction to Acrobat 6." She currently facilitates several Acrobat and InDesign courses, and is planning the forthcoming Adobe Captivate course. Donna is an Adobe Community Expert and an Adobe Certified Expert, as well as a member of the Experts' Panel at
acrobatusers.com
, an Adobe community site. You'll find dozens of her videos, tutorials, and infographics at
acrobatusers.com
, in the monthly mail-out from Adobe Acrobat, and on Adobe TV.
10:30 am to 11:30 am MDT
Beyond the Early Drafts: What Makes a Story Unique
Crafting great fiction requires writers and editors to understand more than the basic fiction elements of plot, character, setting, dialogue, etc. These are important, of course, but often-overlooked strategies and details can make or break a work of fiction. Join fiction editor Beth Hill in an exploration of a few "extras" that writers and editors can use, once the basics of a story are established, to make each story unique, to create memorable characters who go on memorable adventures, and to help readers lose themselves in imaginary worlds—and believe that such worlds exist. Come explore a few of the creative elements of fiction that draw readers into story, that incite their emotions and keep them turning pages.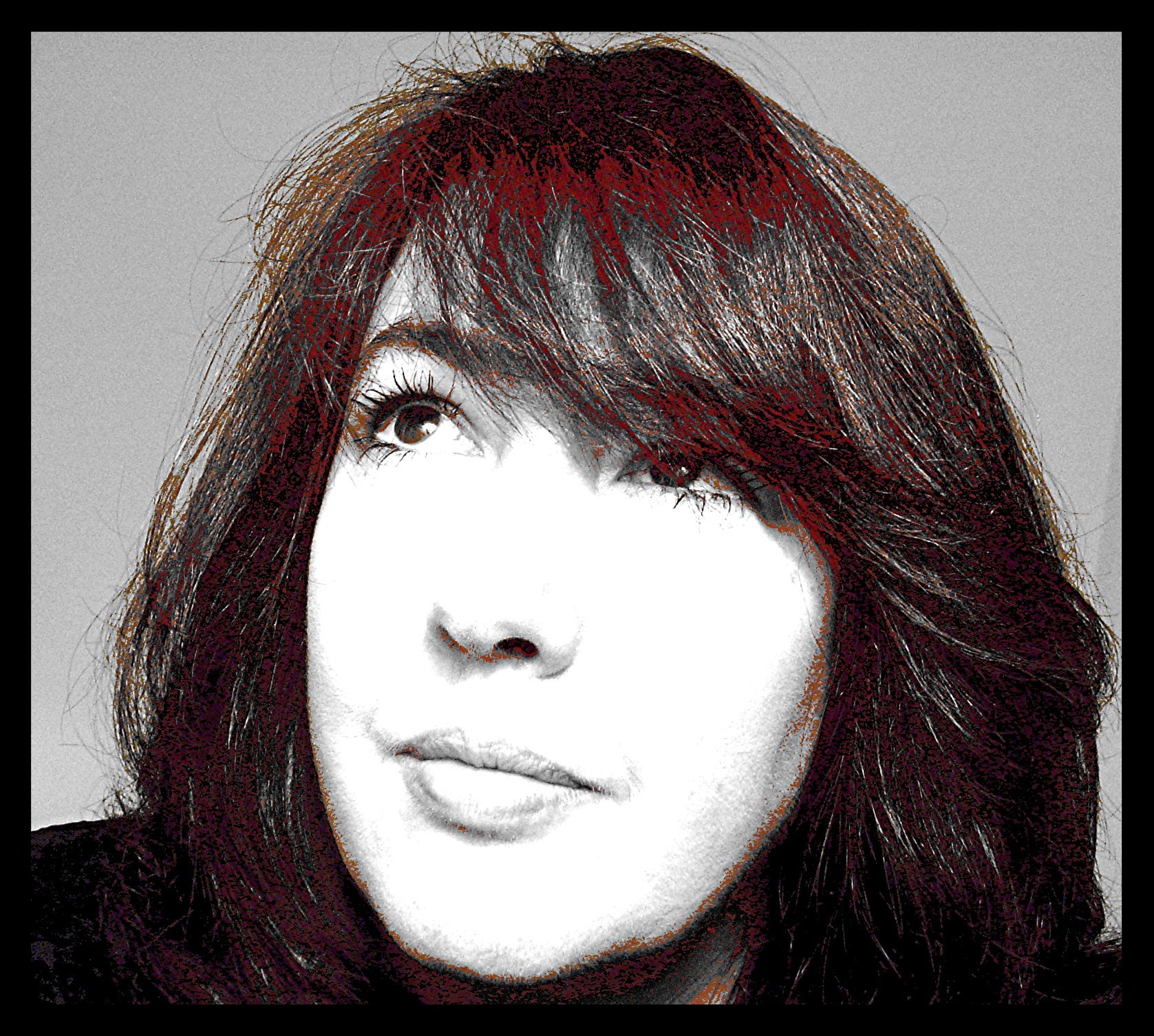 Your Presenter: Beth Hill
Beth Hill is a freelance fiction editor and creator of The Editor's Blog, a website where both writers and editors can find detailed (let's call them wordy) articles on the elements of fiction writing and the ins and outs of editing. She enjoys discussing writing in general and long fiction in particular, and truly loves the limitless possibilities of what writers can do with words. Curiosity and a fascination for diverse interests have served her well as an editor, a job that's less work than a satisfying calling. Visit
The Editor's Blog
or her business website,
A Novel Edit
.
1:00 pm to 2:00 pm MDT
Wild about Wildcards in Microsoft Word
One of Microsoft Word's most useful features is virtually unknown and, for the most part, undocumented: "Wildcard Find and Replace." If you edit and format documents—especially long, complex documents—you owe it to yourself to become familiar with this powerful tool, which can save you literally hours (sometimes days) of work on tasks you'd ordinarily do by hand. In this informative and entertaining webinar, Jack Lyon, proprietor of the Editorium, will take you step by step through Word's wildcards, showing you how to use them in your work and increase your efficiency—a must for anyone who works with words and Word.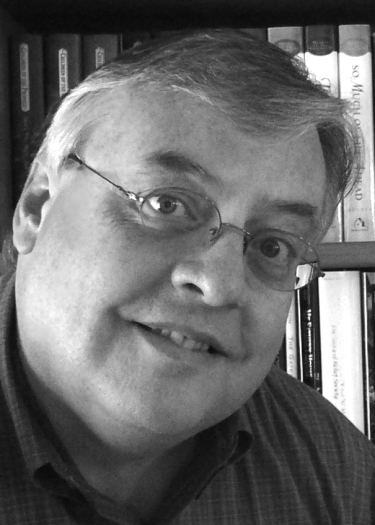 Your Presenter: Jack Lyon
Jack M. Lyon is a book editor who got tired of working the hard way and started creating programs to automate editing tasks in Microsoft Word, eventually founding the Editorium (
www.editorium.com
) to make those programs available to others. He has worked in publishing for thirty-five years, and was editing on the computer as early as 1985. For many years the managing editor at a publishing house in Salt Lake City, he now owns and operates Waking Lion Press (
www.wakinglionpress.com
). He is the author of several books: Microsoft Word for Publishing Professionals, Macro Cookbook for Microsoft Word, and Managing the Obvious.
2:30 pm to 3:30 pm MDT
Getting Started with FreshBooks Cloud Accounting
In 2003, Mike McDerment, co-founder and CEO of
FreshBooks
, accidently saved over an invoice, snapped and decided to create a better way to manage his books and bill clients. Since then, FreshBooks has emerged as the #1 cloud accounting specialist for small business owners by helping more than 5 million people track time, organize expenses and invoice clients in the cloud. Known for extraordinary customer service and based in Toronto, Canada, FreshBooks serves paying customers in over 120 countries. (You don't need to have a FreshBooks account to attend this webinar.)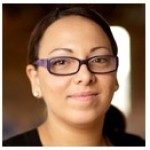 Your Presenter: Joele Ferreira
Joele Ferreira has been a Support Rockstar at FreshBooks since 2012. Armed with her trusty Shih Tzu, Milo, she helps small business owners get up and running with FreshBooks and is always available to help make your day a little easier.
EVENING SOCIAL EVENT (Edmonton & Calgary)
Friday, April 11, 2014
Your co-hosts for this event invite you to a "pay-on-your-own," drop-in social event on the Friday evening of the Cyber Symposium. Come for the whole evening, or come for an hour or two. Treat yourself to a meal, a snack, or just a drink. (Feel free to invite colleagues, friends, partners—they don't have to be Cyber Symposium registrants.)
Edmonton (hosted by EAC-PPB)
6:30 pm to 11:00 pm
MZ Lounge, 2nd floor, Matrix Hotel, 10640 100 Avenue, Edmonton AB, T5J 3N8
Calgary (hosted by CAFE)
6:30 pm to 11:00 pm
CANCELLATION POLICY
See "Organizer" information in right-hand panel for cancellation policy.
Computer System Requirements to Attend the Webinars
Your computer must have the required system capabilities and components to allow you to attend these webinars. Before registering, perform a system check by clicking on this link:
https://panel.clickmeeting.com/popup_tester.html
. Follow the instructions. If you experience any technical difficulties, contact ClickWebinar by e-mail (support@clickmeeting.com) or by phone (1-888-825-4256).
Important Notes: You don't need to have a functioning webcam or microphone to attend a webinar, and you do not need to install the plug-in for desktop sharing. These are features required by presenters only. And while phone-in numbers (not toll-free) are provided for each webinar, your computer's speakers will, in most cases be all you need for hearing the webinar audio. Should your computer's speakers not be adequate, you can use the provided webinar phone-in number for the city closest to you, but keep in mind that the numbers are not toll-free, so the cost of the phone call is your responsibility.