Description
About the Event
Cyber Tech & Risk is proud to bring you the high-demand event of "Cloud Security".
Featured Speakers

1. Rob Manocchio, Senior System Engineer, Symantec

Rob Manocchio is the senior cybersecurity engineer at Symantec. He has been in the industry for over 10 years, focusing on network and cloud security for the energy and financial sectors. Rob is a new father and die-hard Maple Leafs fan.
2. Sandra Liepkalns, CISO, LoyaltyOne

Sandra Liepkalns is the Chief Information Security Officer (CISO) at LoyaltyOne providing leadership and governance for Information Security and Compliance by integrating Agile + Security + DevOps into Digital Product Development.
Her expertise and knowledge stretch over twenty years in Information Security, Data Privacy and Information Risk Management by leading and directing implementation projects as well as reviewing and strategizing secure corporate information security architectures to meet industry best practices and compliance requirements.
3. Panel Discussion - Cloud Security for FinTech
Issa John Eid, Sr. Director Cloud Security, RBC

Issa Eid is the Senior Director, Cloud Security at RBC. He is an experienced professional with over 20 years in Information & Cyber Security and telecommunications. Issa is a customer-focused Technologist with specialization in digital transformation, platform modernization, FinTechs, Cloud Security and Agile frameworks to ensure the delivery of "secure enablement".
Issa's professional experience includes Director of Information Security at Scotiabank, Director of Telecom Security at Scotiabank, Technical Lead, Managed Security Services at Juniper Networks, Technical Director, at Enterasys Networks, Network Manager at General Motors, and CAM/CIM Manager at Philips.
Marcos Santiago, Sr. Enterprise Information Security Architect, TD


Marcos Santiago has extensive experience in information security, risk management, enterprise architecture, IT compliance / IT governance, and control processes in the financial, telecommunications, and consulting industries.
Marcos is the Senior Enterprise Information Security Architect at TD. His past professional experience includes Senior Security Consultant at CIBC, Information Security Advisor at Scotiabank, Security Specialist at Bell, and Infrastructure Management Consultant at CGI.
AJ Khan, Founder, CloudGRC Inc.

AJ Khan is the founder of CloudGRC Inc., and a member of the International Advisory Board (IAB) of IICIE. AJ has 20 years of experience in Cyber Security and 13 years of experience in Innovation and Entrepreneurship.
AJ has run his own companies focused on Cyber Security and Governance, Risk and Compliance and worked on projects for major entities in Middle East and North America such as Royal Bank of Canada, Bank of Canada, Canadian Imperial Bank of Commerce, Cisco Systems Canada, HP Canada, GTAA Toronto Pearson Airport, Saudi Aramco and Kuwait Petroleum Corporation among other.
Lead Sponsors



Royal Bank of Canada (https://www.rbc.com)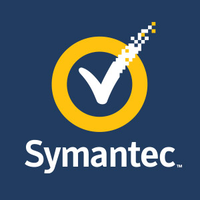 Symantec Canada (http://symantec.ca)


Food/Drink
Complimentary food and drink will be provided at the event.
Keywords
#CloudSecurity, #Cloud, #CloudComputing, #Cybersecurity, #CyberTechRisk, #FinTech
Refund policy: Tickets are non-refundable.
Disclaimer: By signing up for this event, you agree that the organizers may record or photograph the event, (including you, your likeness, voice and any guest you bring), and use it publicly or privately in any form of media, including for commercial purposes. By attending, you consent to the recording and photographing and grant the organizers an unrestricted, perpetual, non-exclusive and sublicensable license, to take, use, display, perform, or distribute for any lawful and commercial purpose any recordings or photographs.
Organizer of Cyber Tech & Risk - Cloud Security