Description
About the Event
Cyber Tech & Risk - Cyber Career Centre is partnering with Centrify to host a must-see IAM/PAM Lab Experience in Toronto on May 29, 2019.
We invite you to TEST DRIVE and get first-hand knowledge to protect your enterprise from hackers using Privilege Access Management (PAM).
Whether you're looking to implement a password vaulting solution or have a vault and are looking for ways to go beyond with least privilege; we have the session for you. Just bring your own laptop and take a hands-on test drive.
Lab Exercise Time
To fit your schedule, we provide the following two sessions (same content):
Morning Lab Exercise: 9 AM - 12 PM, Wednesday, May 29, 2019

Afternoon Lab Exercise: 1:30 PM - 4:30 PM, Wednesday, May 29, 2019
Please choose one during the registration.
Attend this hands on training to learn:
Discover systems and vault privilege account passwords

Go beyond the vault and enforce least privilege

Session auditing/recording and reporting
Hands on labs will include:
Discover, register, and establish a secure admin environment

Manage passwords for access to protected Networks/Systems without a need for a VPN

Manage Privileged Access and watch Privilege actions as they happen

Audit what has been done with Privilege in your environment

Consolidate Identities & Grant Just-enough Privilege showing Just-in-time Access

Report on who has access to what systems in your environment

The Best of Both Worlds – Integration Between Agents and the Vault


About the Registration
This is a high-demand lab exercise. The space is very limited.
Please ensure you will attend before sign up.
Event Organizers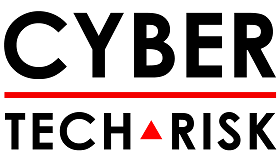 Cyber Tech & Risk (https://cybertechrisk.com)



Cyber Career Centre (https://cybercareercentre.com)

Training Partner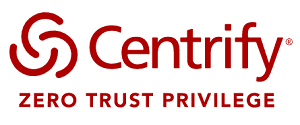 Centrify (https://www.centrify.com/)
Venue Supporter
Northeastern University - Toronto
Food/Drink
Complimentary refreshements will be provided at the event.
Keywords
#Cybersecurity, #Training, #Workshop, #LabExercise, #IAM, #PAM, #ZeroTrustPrivilege #CyberCareerCentre, #CyberRisk, #AccessManagement, #IdentityManagement, #CyberTechRisk
Disclaimer
By signing up for this event, you agree that your registration information will be shared with the event organziers and the training partners.
By signing up for this event, you agree that the organizers may record or photograph the event, (including you, your likeness, voice and any guest you bring), and use it publicly or privately in any form of media, including for commercial purposes. By attending, you consent to the recording and photographing and grant the organizers an unrestricted, perpetual, non-exclusive and sublicensable license, to take, use, display, perform, or distribute for any lawful and commercial purpose any recordings or photographs.