Description
ABOUT THE EVENT
Cyber Tech & Risk is proud to bring you a high-demand "Cyber Resilience" event in RBC WaterPark Place Auditorium on November 29 (6 PM - 9 PM)!
AGENDA
6:00 PM – Registration, Dinner, and Networking

6:25 PM – Welcome and Opening Remarks

6:40 PM – Speech 1: Cyber Resilience Strategy and Process

7:00 PM – Speech 2: The Legal Side of the Moon - Liability Arising from Cyber Breaches

7:20 PM – Interactive Role Playing Exercises: Cyber Incident Response Simulations

8:30 PM – Closing Comments and Networking

9:00 PM – Event Closed
PRESENTATIONS


Cyber Resilience Strategy and Process
Ajay K. Sood, Vice President, Country Manager, Symantec Canada

Ajay Sood currently serves as the VP and General Manager for Symantec Canada where he is on a mission to evangelize the importance for entities to stay ahead of the curve when it comes to architecting and operating their cyber security defenses. With over 20 years of real-life, in-the-trenches business experience in the IT security space, Ajay is a seasoned veteran when it comes to introducing disruptive security brands to the Canadian market. He has held key influential positions at world-renowned IT companies such as Trend Micro, Cisco, McAfee and FireEye.


The Legal Side of the Moon - Liability Arising from Cyber Breaches
Laura Emmett, President, Canadian Defence Lawyers Association, Lawyer at Strigberger Brown Armstrong LLP

Laura Emmett has a diverse practice where she focuses on accident benefits, bodily injury claims, product liability, cyber liability, privacy law and drone liability. Laura has her Canadian Risk Management Designation which she uses to advise clients on minimizing their risk exposures. Laura is an adjunct professor at the Western University and co-author of the Annotated Accident Benefits Schedule. She is the current President of the Canadian Defence Lawyers. In 2018, she was recognized as a Lexpert Leading Lawyer and received the Best Lawyer ranking which are both peer reviewed ratings. In her free time, Laura actively tries to check items off of her bucket list.
CYBER INCIDENT RESPONSE SIMULATIONS
Table-top Exercise Design Lead: Arani Adhikari, Manager, Cybersecurity, KPMG Canada

Jim Mills, Director, Cyber Incident Response, RBC

Gonzalo Nunez
, Manager, Cybersecurity, KPMG Canada

Pavan Chander, Manager, Cyber Risk Services, Deloitte Canada


Kenrick Bagnall, Detective Constable - Computer Cybercrime (C3), Toronto Police Service




Stas Bodrov, Lawyer at Strigberger Brown Armstrong LLP

LEAD SPONSOR

Royal Bank of Canada (https://www.rbc.com)
EVENT SPONSOR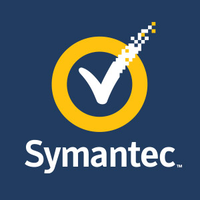 Symantec Canada (http://symantec.ca)
FOOD/DRINK
Complimentary food and drink will be provided at the event.
KEYWORDS
#CyberResilience, #Cybersecurity, #IncidentResponse, #Legal, #Compliance, #CyberTechRisk
Refund policy: Tickets are non-refundable.
Disclaimer: By signing up for this event, you agree that the organizers may record or photograph the event, (including you, your likeness, voice and any guest you bring), and use it publicly or privately in any form of media, including for commercial purposes. By attending, you consent to the recording and photographing and grant the organizers an unrestricted, perpetual, non-exclusive and sublicensable license, to take, use, display, perform, or distribute for any lawful and commercial purpose any recordings or photographs.