Location
Hootsuite
5 East 8th Avenue
Vancouver, BC V5T 1R6
Canada
Description
#Cyberbullying: Understanding its Connection with Race and Gender
Cyberbullying is a form of online harassment and violence that happens through social media and the Internet. With the rise of populism and the increasing momentum around violence against women, online harassment is shifting. Cyber-racism and cyber misogyny are two terms coined to describe the ways that certain groups have been targeted online.
So what can we do?
This year, on Pink Shirt Day, a national day of bullying prevention, YWCA Metro Vancouver and Hootsuite have partnered to host #Cyberbullying, a discussion exploring how race and gender are connected to cyberbullying. Join us on February 28 for an interactive panel discussion that will feature experts, advocates and youth discussing the root causes, effects, and themes surrounding cyberbullying.
Agenda:

5:15PM-5:30PM: Food, drinks and registration
5:30PM-7:00PM: Panel followed by interactive group discussions
7:00PM-7:30PM: Key takeaways and networking
Moderator: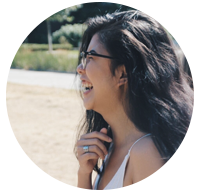 Miley Leong - Youth Engagement Coordinator, YWCA Youth Advisory Council
Miley coordinates the YWCA Metro Vancouver Youth Advisory Council, a guiding body of high school and university students that work towards achieving gender equality through media literacy. The Youth Advisory Council aims to unite young people who are passionate about creating change on issues relating to social media and digital literacy, hypersexualization, hyper-masculinization, and intersectionality. Miley lives by the motto 'Infinite Responsibility and Groundless Solidarity'. With experience in anti-oppressive and anti-violence work, she is passionate about creating meaningful change that promotes a culture of social, economic, and environmental justice for all.
Meet the speakers: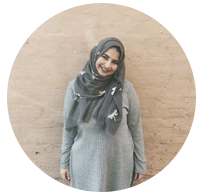 Noor Fadel - Poet, Activist
Noor Fadel is an 18 year old Muslim Canadian poet and activist. Last year, Noor was the target of an attack on the train motivated by hate crime simply because of her hijab. Despite the negative events along with the online and offline trauma that came from that incident, Noor used her voice to inspire other woman and people across the world to speak up as well. Here she is once again ready to inspire others and join in on the conversation around online behavior, racism, and violence.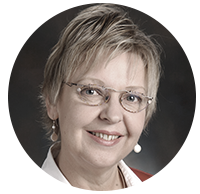 Dr. Wanda Cassidy - Associate Professor, Faculty of Education Director of the Centre for Education, Law and Society, SFU
Dr. Wanda Cassidy is Associate Professor of Education and Director of the Centre for Education, Law and Society (CELS) at Simon Fraser University. In recent years, Dr. Cassidy's research and writing has focused on cyberbullying at the K-12 and post-secondary levels, including ways to build more a more respectful online culture. She is the author of numerous academic and professional publications and is currently working on an edited book examining cyberbullying among students and faculty at university, with contributors from Japan, Chile, Australia, the UK, France, Spain, the USA, and Canada. Dr. Cassidy is often called upon by the local and national media to speak to issues of cyberbullying, its impact, and solutions. In December 2017, the Faculty of Education at SFU honoured her with their Community Engagement Award, for her research-based contributions to issues being discussed in the media and public sphere. She can be reached at cassidy@sfu.ca, with many of her articles listed on the CELS website: www.educ.sfu.ca/CELS.

Cecilia Pang - Youth Advisory Council Member, YWCA Metro Vancouver
Cecilia is currently a second year student studying Political Science and is passionate about social justice. She is particularly interested in empowering youth and has started a non-profit Art2Heart, which creates artistic opportunities for youth in Surrey. And has been writing her website: ajourney2success.com since 2012 which was inspired by her own experiences with bullying to empower readers who are tackling challenges in their life.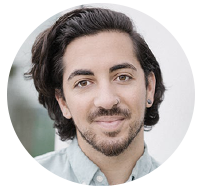 Ryan Avola - Program Manager, iGuy Youth Outreach Worker, Kiwassa Neighbourhood House
Ryan currently works as the Program Manager of 'iGuy', an educational program for boys ages 8-12 delivered in elementary schools across the lower mainland via Saleema Noon Sexual Health Educators. iGuy focuses on understanding gender, sex and sexuality, healthy relationships, emotional awareness, assertiveness and Internet safety. Ryan also works as a youth outreach worker at Kiwassa Neighbourhood House and organizes in his communities as an advocate for supporting youth in vulnerable positions. He works closely with the Healthier Masculinities program via the Sexual Assault Support Centre at UBC and speaks in various spaces around the city on gender equality and male allyship.
Ryan graduated with a bachelor's degree in Social Justice and Peace Studies from Western University and a masters of arts in Globalization and the Human Condition from McMaster University. He began his career by volunteering with White Ribbon Campaign in Toronto and advocating for education for boys and men around gender-based violence and healthy masculinity. He has a long history of working with youth, from coaching, to homeschooling, to before and after school programs, and remains passionate about delivering meaningful education to help equip youth as they generate change in their communities.
Have questions about the event? Contact Miley Leong at

mleong@ywcavan.org

.
---
This event would not be possible without the generous support of Canada 150, Heritage Canada, Hootsuite, and Methanex.