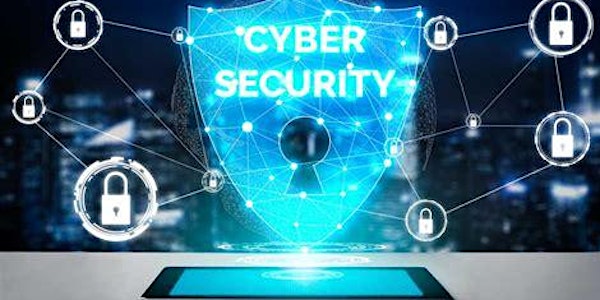 Cybersecurity: a great option for women in Tech
Four industry experts working in cyber security have been invited to speak about their experiences working in Cyber Security.
When and where
Location
MNP Tower 1021 West Hastings Street - 7th Floor Vancouver, BC V6C 2R6 Canada
About this event
MNP Digital sponsored event
In 2019, Cybercrime Magazine concluded that women make approximately 20% of the global Information Security payrolls. The magazine also predicts that cybercrime will have an economic cost of $6 trillion by 2024. The shortfall in cybersecurity staffing will be 3.5 million people by 2023.
One troubling element of this shortage is that the gap could be substantially closed if one segment of the population were proportionately represented in the industry — women.
Join us for this interesting panel discussion on what it means to be a woman in cybersecurity and also, what are the challenges for employers that are trying to recruit women in the field. Four industry experts working in cyber security have been invited to speak about their experiences working in Cyber Security. They will share their career paths, challenges faced, and offer advice on ways they were able to advance their careers. We invite you to join us on this special night!
This event is sponsored by MNP Digital:
MNP Digital is a group of highly skilled and curious problem solvers who are committed to guiding, protecting, and enabling our clients along their digital journey. We combine inspiration and expertise to deliver purpose-driven strategies and solutions across a diverse range of industries. From meeting fast-changing customer demands to streamlining operations, being driven by the right digital strategy and fueled by the right technology is critical for organizations that are eager to get ahead – and stay ahead. Made up of over 400 professionals located across Canada, MNP Digital provides a unique mix of strategic advisory and technical expertise to help accelerate digital transformation and deliver long-term value for our clients. To learn more, visit: https://mnpdigital.ca/
Our Panel:
Kestina Rai, Cyber Security Instructor, Capilano University and Vancouver Community College
Professionally, Kestina is a committed Instructor with over 16 years of experience as a Cybersecurity/IT Instructor, Corporate Trainer and Course Developer at leading Canadian, Singapore and Indian academic institutions. Kestina was an approved Instructor for Cybersecurity, Ethical Hacking and Networking Courses for Northumbria University, New Castle and Teesside University, Middleborough, UK. Kestina is a certified EC Council Instructor with extensive experience in teaching Principles of Ethical Hacking, Ethical Hacking for Network Security, Networking Technology at CCNA Level, Pen Testing tools for Ethical Hacking courses and cybersecurity courses and various other computing languages. Over the years Kestina has acquired various cyber certifications like CHFI (Computer Hacking Forensics Investigator), ECIH (EC-Council Certified Incident Handler), CEH (Certified Ethical Hacker). She was also a Link Tutor for Cybersecurity courses with Teesside University, UK..
Judy Sin, Senior Cyber Security Consultant, MNP Digital
Judy has worked with a variety of organizations across multiple industries in assessing its protective and detective capabilities, not only at MNP but at her previous organization, Deloitte, to assess the maturity of cyber security capabilities to enhance the client's cyber security posture. Judy has assisted on active cyber incident response activities and assisted with investigations to resolve an incident. She has acquired various cyber certifications including her CISSP (Certified Information Systems Security Professional), CISA (Certified Information Security Auditor) and CompTIA Security +. She would like to share her advice on how she carved her path in the cyber security industry as a young professional and the hurdles she faces today.
Venetia Verdicchio, Director, Information Security at FreshBooks
As Director, Information Security at FreshBooks, Venetia advises the company on information security, data protection, and privacy. Prior to joining FreshBooks, Venetia has led information security and security programs at various SaaS companies including Rival Technologies and Hyperwallet, a PayPal Service. Venetia is a graduate of the University of British Columbia (BA) and holds an MBA from Simon Fraser University's Management of Technology specialty. 
Jason Grimbeek, Chief Executive Officer – Iron Spear
Jason has been advising clients on matters of cyber security for over two decades, across multiple countries. He is seen as a trusted advisor by many clients in Canada and North America and this led him to start Iron Spear in 2012 after a 12 year career with PwC. The goal of starting Iron Spear was to provide clients with a trusted advisor relationship where we help solve client's problems by being agile and bringing the right skill to the problem. Iron Spear's success can be attributed to having a strong team with 50% women.
Thank you to our Sponsor, MNP Digital