Cybersecurity Nexus (CSX)Training & Certification Masterclass

Wednesday, 14 November 2018 at 8:00 AM

-

Friday, 16 November 2018 at 4:00 PM (MST)
Event Details
ISACA Edmonton in collaboration with Concordia University presents:
 The Cybersecurity Nexus (CSX) Certification Masterclass 
 Leverage this career game-changer! Get trained, get certified, get ahead!
 Seats are limited, REGISTER now to receive this personalized training!   
---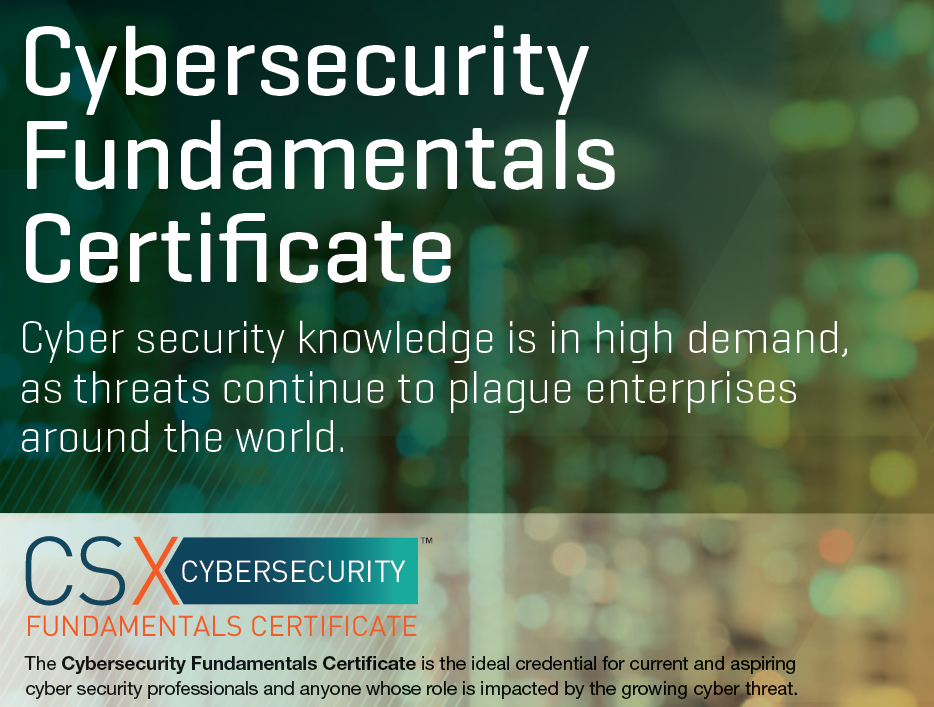 Created by the industry's leading minds, ISACA's® Cybersecurity Nexus™ (CSX), is the signature program designed for the most ambitious cybersecurity professionals, empowering them to elevate their work, take control of their career paths and earn their place amongst the best. Put simply, this is the game-changer that you have been waiting for in your career.

This masterclass unveils the entry point into the cybersecurity program and offers a certificate .in the introductory concepts that frame and define the standards, guidelines and practices of the industry. This is the ideal way to get started on the career journey in cybersecurity and begin setting yourself apart from your peers. This masterclass also provides you with the opportunity to book and write the  CSX Foundations Certification examination for US$ 150. 

Who Should Attend: This course is designed for a wide range of audiences: from general managers who want to have a reasonable understanding of cybersecurity to IT personnel who want to start a career in cybersecurity and pursue advanced CSX certifications. Visit the Exam information page for more information.

Course schedule: November 14 - 16, 2018
Wednesday, November 14: 8 am - 4 pm;
Thursday, November 15: 8 am - 4 pm;
Friday, November 16: 8 am - 3 pm;
Exams will take place on Friday, May 04 17 at 3 pm;
Location:
The Concordia University of Edmonton,
7128 Ada Boulevard, Edmonton AB T5B 4E4
Parking fee is $7 for the day from 7 am to 5 pm.
Fees:
ISACA Member: $1,050 CAD + $64.93 Eventbrite Service Charge
Non-Member: $1,350 CAD  + $83.20 Eventbrite Service Charge
ISACA Student member: $350 CAD + $22.32 Eventbrite Service Charge

Fees do not include CSX Foundations examination fee. The exam fee is US$ 150. This can be booked and taken online at your convenience.

Coffee and will be provided for the breaks. Sandwiches will be provided for the lunch.  
Registration due date: November 09, 2018
Cancellation: 

Course fees are refundable if the participant cancels the registration before October 26, 2018. Fees are not refundable after October 26, 2018, unless the course is cancelled by the ISACA Edmonton.  ISACA Edmonton reserves the right to cancel the course if there are not enough registered participants by the due date.

Facilitator's bio: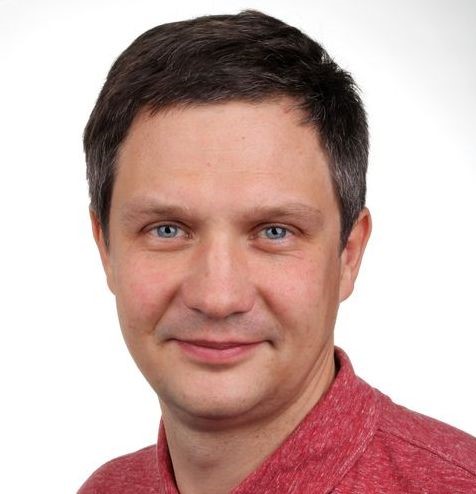 Sergey Butakov, PhD, CISA, CISSP will be running this masterclass. Sergey is accredited by ISACA International to facilitate CSX Foundations course. He has over 18 years of experience in teaching Information Security, IT and Computer Science courses as well as few years of IT management experience in the industry. Currently, Sergey works at the Concordia University of Edmonton as an Associate Professor of Information Security and Assurance Department.  
When & Where

The Concordia University of Edmonton
7128 Ada Boulevard Northwest
Edmonton, AB T5B 4E4
Canada

Wednesday, 14 November 2018 at 8:00 AM

-

Friday, 16 November 2018 at 4:00 PM (MST)
Add to my calendar