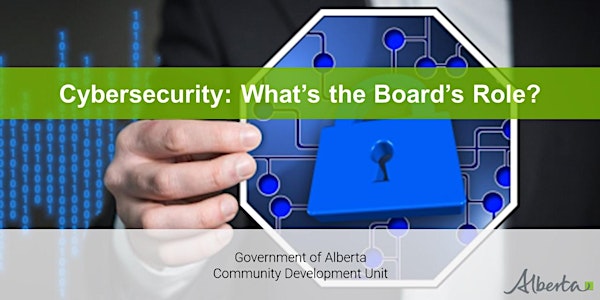 Cybersecurity: What's the Board's Role? - A Live Interactive Webinar
Cybersecurity: What's the Board's Role? - A Live Interactive Webinar
About this event
News headlines remind us almost daily of cybersecurity threats facing business and government organizations that are operating online. Nonprofits are not immune, and they face risks as well if they engage in activities, such as processing donations, event registrations, and store information digitally about their donors, members, clients, and employees. Nonprofit Boards need to be able to recognize the risks associated with operating in a digital environment and how to take steps to protect their organization's data. This webinar will explain the role of the board in cyber-risk oversight.
Please note that reviewing this glossary will greatly benefit your learnings from this session: http://bit.ly/3be9qUg
If you click to register for this session and it is sold out, click on the "Join Waitlist" button, to receive an email as soon as a spot becomes available. If you would like to receive notice as soon as additional sessions are open for registration, click on the "Follow" button to follow our page and get an email or an app notification from Eventbrite. We look forward to seeing you at a session soon!
Please note that this webinar may be recorded.
Click here to subscribe to our mailing list and stay updated.