Cycle Jordan was created to remind us all that remarkable things can happen when we do what we love. Just like Jordan.
About this event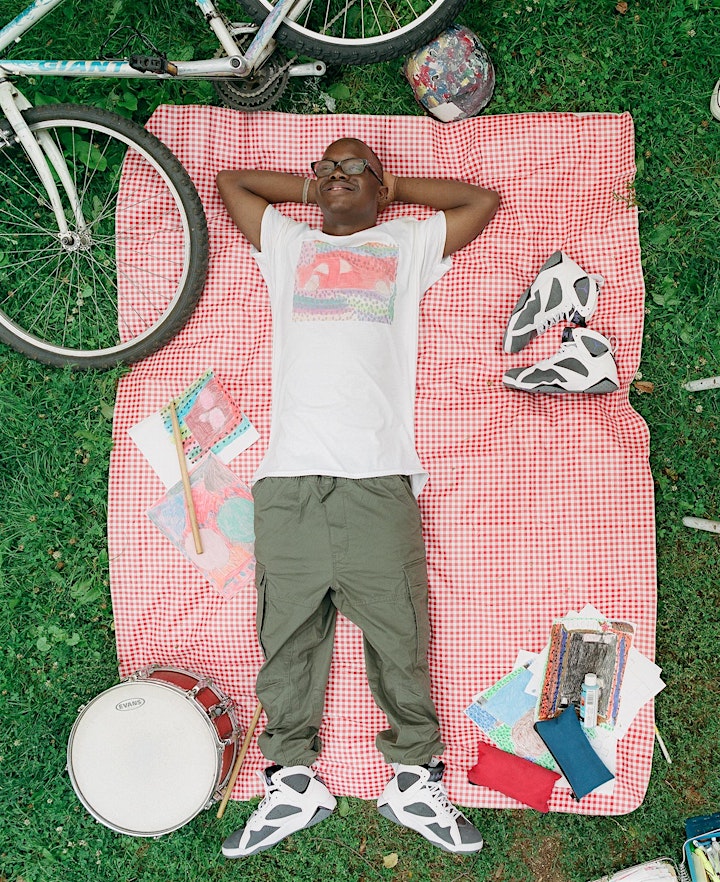 Jordan's self-designed bike and helmet stand out from the crowd, so does his passion for cycling. Cycle Jordan is a bike ride and fundraiser created for Jordan, a youth with Down syndrome who inspires his community and puts smiles on people's faces throughout these challenging times.
When we first met Jordan his nickname was "Michael Jordan," paying homage to his favourite sister Michael and his favourite basketball player. Now Jordan goes by "Cycle Jordan," making him a superhero with the power to change the world just like MJ did with basketball.
Jordan is a skilled athlete and creative. He runs track with the Special Olympics and has run a 5km with Kevin Hart. Jordan spends his time drawing, dancing, singing and has even picked up a new interest in juggling. In March 2021, Jordan was recognized for his leadership in his community by MP Arif Virani of the Parkdale-High Park area.
Our first year of Cycle Jordan, we sold out of tickets and raised $5000 in donations. As a result, Jordan began speech therapy and singing lessons.
With the success of last year's event, we are increasing our fundraising goal to $15,000 to continue to support Jordan and two more youth with early intervention services. This year we are glad to have Saïdou and Djaliatou, two young leaders with Down syndrome, who are spreading love within their families and communities.
There are two ways you can contribute to this year's event:
1) Your Attendance at Cycle Jordan - a way of encouraging Jordan, Saïdou and Djaliatou or anyone with a dream to do what they love
There is a $25 ticket fee that secures your spot and goes towards a gift bag you will receive at the end, which includes:
Cycle Jordan T-Shirt
Cycle Jordan Memorabilia
A light snack and refreshment
Additionally, $5 of your tickets will go towards our overall GoFundMe goal of $15,000
2) GoFundMe - Separate from the ride, we are raising $15,000 dollars for Jordan, Saïdou and Djaliatou so that they can have access to the resources, supports and tools often financially inaccessible for families. To donate click the link below:
https://gofund.me/72a5d668
According to Wendy Haaf (2015) kids with conditions such as Down syndrome,"need equipment, services and care that may not be covered by provincial health plans, other government programs or private extended health insurance." She states, many families don't receive services for many years or have to pay out of pocket, which is often inaccessible.
This year's ride will be 4.3 km and can be found below.
Finishing on Elm Grove, you'll be able to connect with Jordan briefly and watch him perform.
We kindly ask that once you finish your ride, accept your gift bag and take your photo (if you'd like) please enjoy the rest of your day! We would love to have everyone stick around but we like to be mindful of gathering restrictions. Thank you for reading this far, we truly do appreciate the love and support you've shown for Cycle Jordan 2.
-The Kickback & Mandem CC