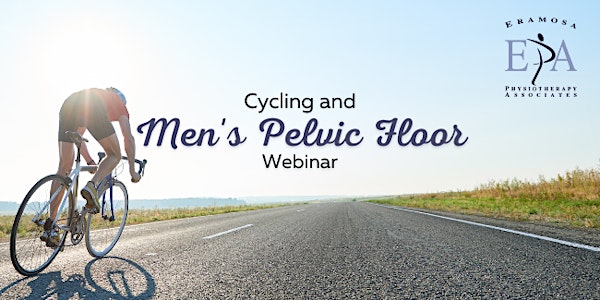 Cycling and Men's Pelvic Floor
Are you interested in learning about the male pelvic floor anatomy and how this contributes to pelvic pain?
About this event
Join Eramosa Physiotherapy's Physiotherapists Michelle Lumasag and Ashlea Masters, Physiotherapy Resident for a webinar that will go into the topic of Male Pelvic health.
This webinar will go into detail about:
• Education and review of muscles in the pelvis including pelvic floor muscles.
• Signs, and symptoms of possible pelvic floor dysfunction after prolonged sitting: cyclist and a desk job.
• What is male pelvic floor physiotherapy and its benefits?
• Education and treatment for male pelvic pain geared to sedentary jobs and cyclists: posture, exercises, etc.
We look forward to hosting this great knowledge-building seminar on men's pelvic health and are looking forward to you joining us.
**Please note attendees will receive a ZOOM invite link for the webinar within the hour before the webinar starts**
*Our webinars are for information purposes only. For individual medical advice make sure you are being directed by your Registered Physiotherapist and/or Medical Doctor.*