This webinar is part of HUB Cycling's Go by Bike Week Lunchtime Webinar Series. Tune in at noon between May 31 and June 4 for free webinars
About this event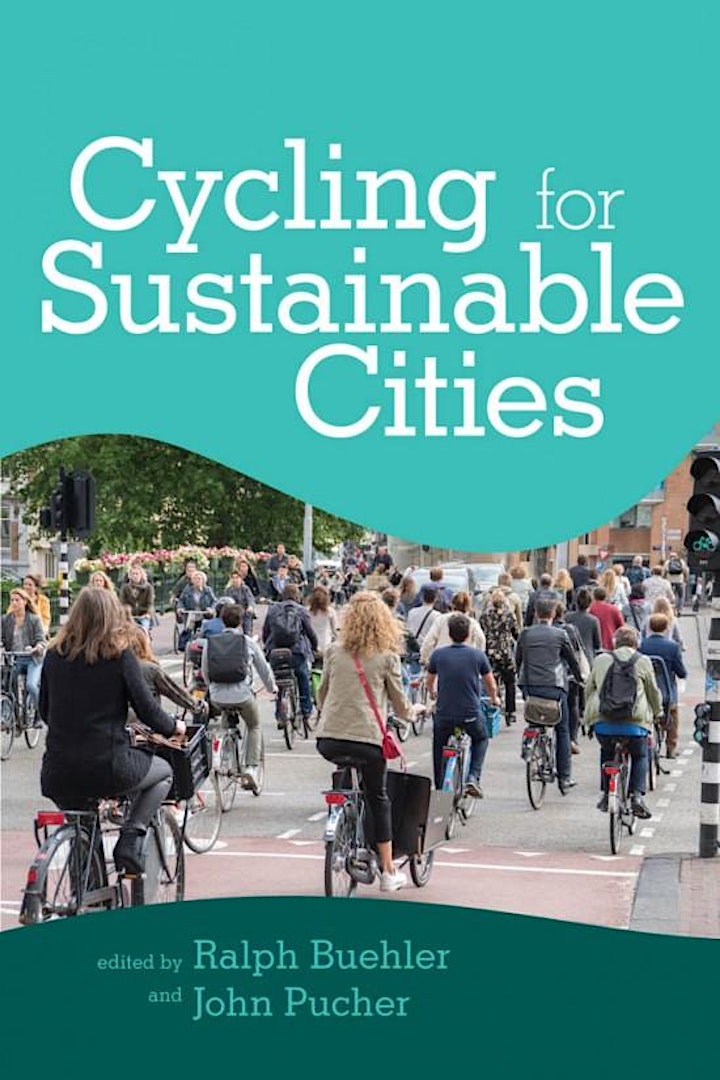 Cycling is the most sustainable means of urban travel, practical for most short- and medium-distance trips—commuting to and from work and school, shopping, visiting friends—as well as for recreation and exercise.
Cycling promotes physical, social, and mental health, helps reduce car use, enhances mobility and independence, and is economical for both public and personal budgets.
In this webinar, John Pucher, Ph.D., Professor Emeritus of Urban Planning and Policy Development at Rutgers University and Ralph Buehler, Ph.D, Professor and Chair of Urban Affairs and Planning at Virginia Tech, explore how cities can make cycling safe, practical, and convenient for all ages and abilities.
🎉 PRIZE DRAW 🎉 All registered participants who attend the webinar will be entered into a prize draw for the chance to win: Physio voucher to Elios Health!
Thank you to our sponsors for making this webinar possible: City of Burnaby, City of Richmond, City of Vancouver, City of Coquitlam, City of Port Moody, Cadillac Fairview, Vancity, and card-carrying HUB Cycling members and is a part of HUB Cycling's Go by Bike Week event. Become a HUB member for as little as $15/year and make biking better and safer across Metro Vancouver. bikehub.ca/join.
About Go by Bike Week
Go by Bike Week is a week-long behaviour change campaign aimed to showcase how resilient cycling is as a mode of transportation. During the week-long event, HUB Cycling encourages people to get out and ride their bikes anywhere and everywhere. Log your trips online at btww.ca for a chance to win great prizes, track your kilometres, and see how many greenhouse gas emissions you've saved. Register for free at btww.ca
Go by Bike Week's Lunchtime Webinar Series (12 - 1 pm) - Free Registration
Monday, May 31 - Intro to City Cycling
Tuesday, June 1 - Cycling for All Abilities
Wednesday, June 2 - Cycling for the Body and Mind
Thursday, June 3 - Cycling for Sustainable Cities
Friday, June 4 - Intro to E-Bikes