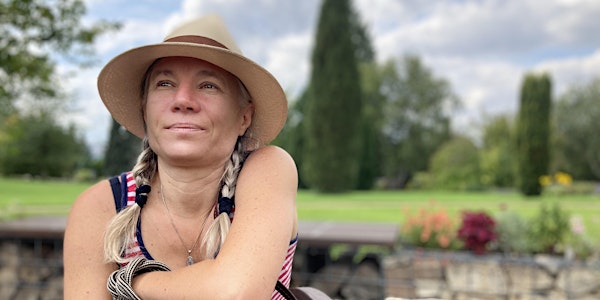 Czech Literature Week- Markéta Pilátová
Week of Czech Literature is starting with our first fabulous guest Marketa Pilatova!
When and where
Location
121 St Joseph St 121 Saint Joseph Street Muzzo Family Alumni Hall, 4th floor, room 404 Toronto, ON M5S 3C2 Canada
About this event
The writer, journalist, author of children's books, translator was twice nominated for the Josef Škvorecký Prize and the Magnesia Litera, her books were published in German, Dutch, Polish, Portuguese, Italian or Spanish translation.
She lived for twelve years in the Brazilian state of Mato Grosso do Sul, in São Paulo and in Buenos Aires, where she taught the descendants of Czech compatriots who emigrated from Czechoslovakia to Brazil and Argentina. He publishes essays, foreign policy articles, reports, reviews, short stories and author columns in many Czech media (eg Respekt, Lidové noviny, cultural supplement Práva Salon). She also writes short stories for the Vltava radio station and song lyrics for the singer Monika Načeva. She is married, lives in Prague and in Velké Losiny.
Her first two books for adults influenced by Latin America, Yellow Eyes Lead Home (2007) and My Favorite Book (2009) were nominated for the Magnesia Litera Award. She was nominated for the Josef Škvorecký Prize for her first novel and for the novel Hero from Madrid (2015). The 2017 novel With Bata in the Jungle offers us a story of businessman J.A. Bata. In 2020, the last novel for adults was published called Senzibil, which takes place in the mysterious Jeseníky Mountains.
Markéta Pilátová is also a very successful author of books for children.
YOU CAN ALSO JOIN ONLINE!
No need for registration, just click!
https://www.facebook.com/CzechConsulateToronto