About this Event
***At the request of the school, we are postponing this event until further notice. Hopefully we will be able to revive it and game with you all soon!***
The Role-Playing game of Dungeons & Dragons is more popular now than it has ever been. If you have ever been curious about it, or wanted to find others to play this legendary game with, this is your chance! We have a line-up of experienced Dungeon Masters to help you create a character and take you through a game to get you started. The room will be full of other people looking for others to play with, and you might just form a group right there and start out on a long-term adventure.
Even if you are not new to the game, this is a great place to meet other adventurers and enjoy a one-shot adventure.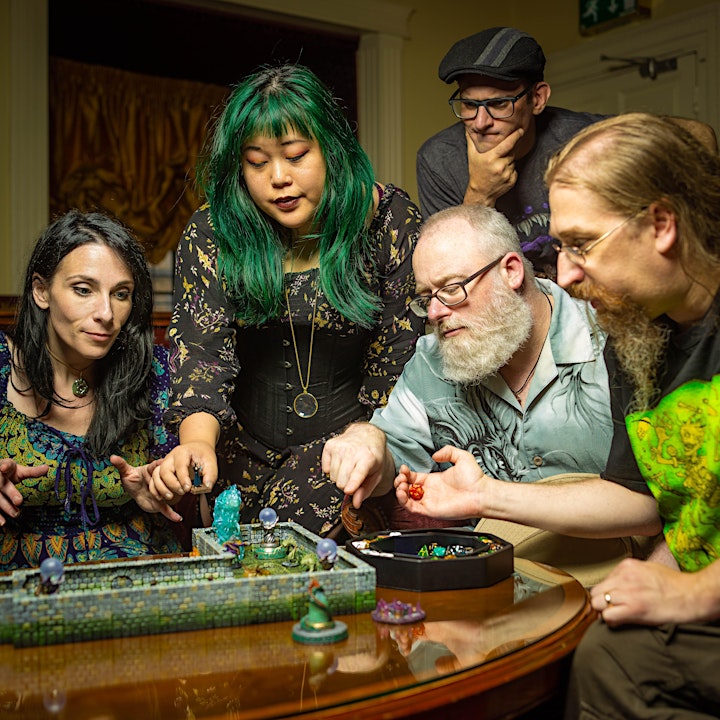 Lunch is optional. You are welcome to bring your own food. Coffee, tea and water will be available throughout the day for all guests.
You do not need to bring any gaming supplies. Everything you need will be provided at the event. Items will also be available for purchase on site, so that you can continue your adventures at home.
No childcare is provided at this event. Any guests under 18 must be accompanied by a registered adult.
Schedule (Subject to Change)
10:00 - 12:00 Introduction to D&D and Character Creation
12:00 - 1:00 Lunch
1:00 - 5:00 Games (4 - 6 guests per table, plus DM)