DA VINCI 2020 LEARNING FROM COVID TO IMPROVE OUR LIVES - VIRTUAL CONFERENCE
About this Event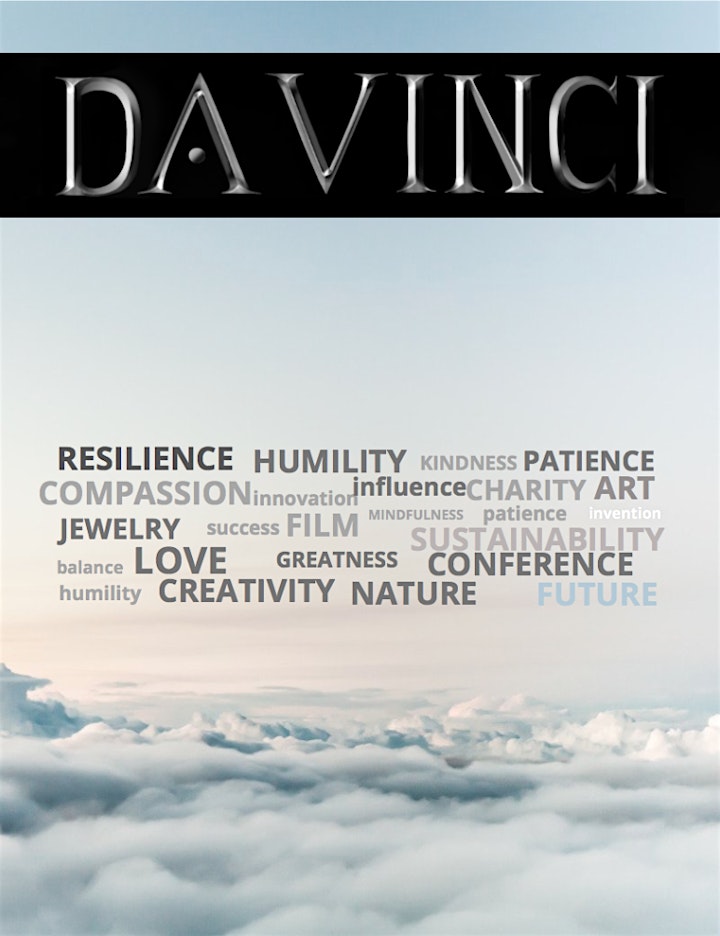 During the DA VINCI 2020 CONFERENCE SERIES: Lessons learned from the COVID-19 Pandemic to giving us the resilience, love and determination to rebuild a new version of ourselves, an virtual event that you can't miss it.
WHAT
We are passing as humanity as one of the greatest challenges since the Second World War, Sadly, over 1 million people have perished due to COVID-19 pandemic, however, we all have a lot of learning due to this pandemic, this is the perfect time to to improve our daily lives with positivism and resilience for a brilliant future aheand.
WHY
We are living in a fast-multi connected moving society with a global fragile balance. This virtual edition of the Da Vinci 2020, His Influence on Modern Creative Minds is a unique event combining reality, awareness, innovation with a unique digital approch.
WHERE
ONLINE CONFERENCEBy Carlos Herrera and his team are looking forward to having you join us for this historic celebration.
A time to give wings to your empowerment , please keep in mind:
" What Doesn't Kill you, Makes You Strong"