Join me for a 6-kilometer walk from Ogden Point to Clover Point to support Girl in the Wild.
About this event
I was a wild child. I didn't grow up in a wild place but found the wilderness in every tree I could climb, every hill I could roll down, every park I could pretend to get lost in with my friends. I'd come home with cuts and bruises, grass in my hair, and mud-caked clothes. I remember my eyes welling up whenever I caught that first glimpse of the mountains. My fondest childhood memories are the ones that take me back to those wild places. Mountain hikes and alpine meadow picnics. Listening to the sound of the rain pelting on our tent. Breathing in the fresh air.
I was a wild child until I wasn't. Dirty clothes and messy hair got replaced by make-up and the latest fashion, or at least an attempt. Listening to the sounds of nature turned into listening to the voices. The voices of the bullies, the inner critic, a society that tells you what 'being a girl' looks and sounds like. Whistling in the woods turned into whispering to other girls, about other girls. The wild child slowly disappeared, and with it, her curiosity, bravery, and boldness.
It took me well into my twenties - and a whole lot of life-changing decisions - to find her again. The girl who marvels at the sight of the mountains. That loves to get lost in the woods. That takes risks and feels brave again. That believes that EVERY girl deserves to find and keep her wild and that we're here to support each other.
It's in this deep belief that I decided to support Girl In The Wild, an organization I came across earlier this year. Girl in the Wild brings teenagers who self-identify as girls together in wild spaces to learn to love themselves and each other. They do this for FREE because they believe self-confidence is a right for all girls.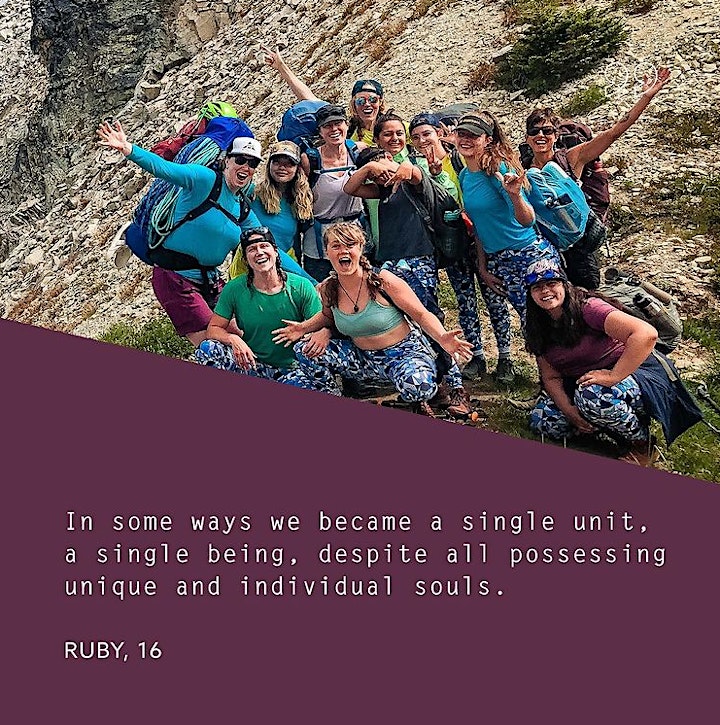 Organizer of Dallas Road Dawn to Dusk Fundraiser Walk for Girl in the Wild