About this Event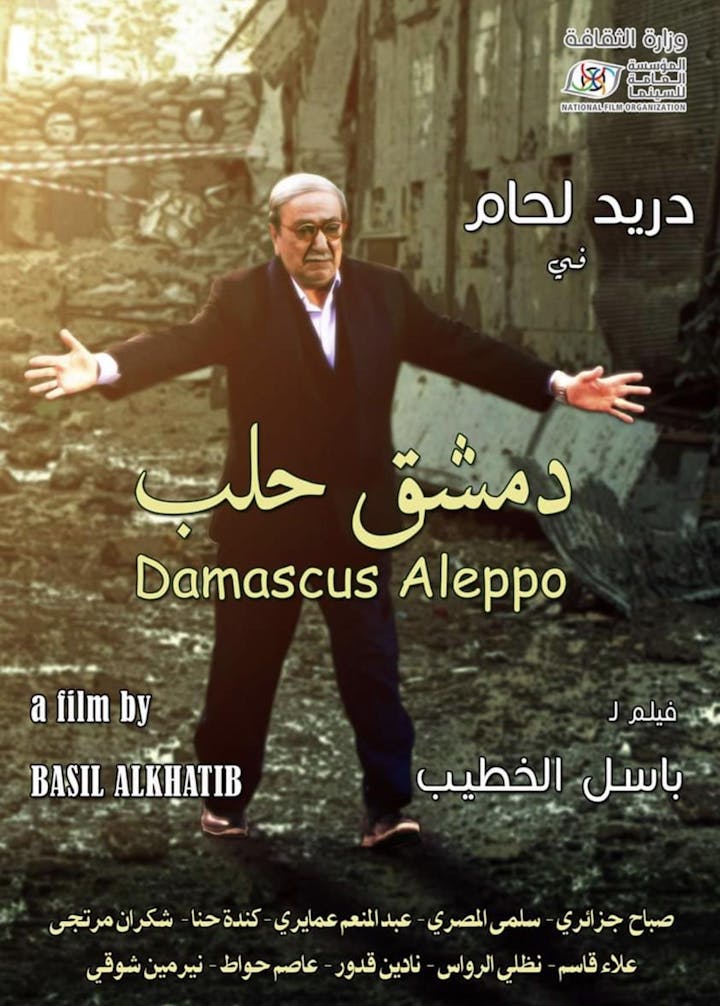 سورية، ربيع 2017 .عيسى عبد الله، المذيع اللامع في الماضي، يعيش وحيداً بعد أن فقد رفاق دربه والناس الذين أحبهم واحداً تلو الآخر. مع تحريرمدينة حلب يقررعيسى الذهاب إليها لزيارة ابنته الوحيدة دينا، التي لم يرها منذ سنوات بسبب الحرب. الطريق من دمشق إلى حلب، رحلة في عمق الحياة والشخصيات التي يصادفها عيسى. رحلة أشبه بمرآة تعكس الواقع السوري بكل تناقضاته المأساوية والساخرة.. رحلة تبرزأفضل مافي الإنسان من قيم النبل والتعاطف والمحبة والقدرة على المواجهة.. رحلة لن تكون بدايتها شبيهة بنهايتها..
Syria, spring of 2018. Issa Abdallah, a famous announcer in the past, lives in loneliness after losing most of his beloved ones. With the liberation of Aleppo, Issa decides to visit his daughter Dina, who lives there with her two kids. The road from Damascus to Aleppo, is a journey into the depth of life and people whom Issa meets. A Journey as a mirror which reflects the Syrian reality with all its tragic and sarcastic contradictions. Journey that shows best values of love, compassion and the ability of confrontation that people have. A journey that its end never looks like its beginning.
ــ اخراج : باسل الخطيب
Directed By: Basil Alkhatib
ــ بطولة : دريد لحام ـ صباح جزائري ـ سلمى المصري ـ عبد المنعم عمايري ـ كنده حنا ـ
نظلي الرواس ـ علاء قاسم ـ نادين قدورـ نيرمين شوقي.
Starring: Douraid Laham,Sabah Jazairi,Salma Masri,Abed Monem Amayri,Kinda Hana,Nazli Rawas,Alla Qasem,Nadin kaddour, Nermin Shawki
Production year: 2018 / English Subtitles
Won the prize of best Arab film in Alexandria international film festival in 2018, and the grand prize of acting for Douraid Laham.